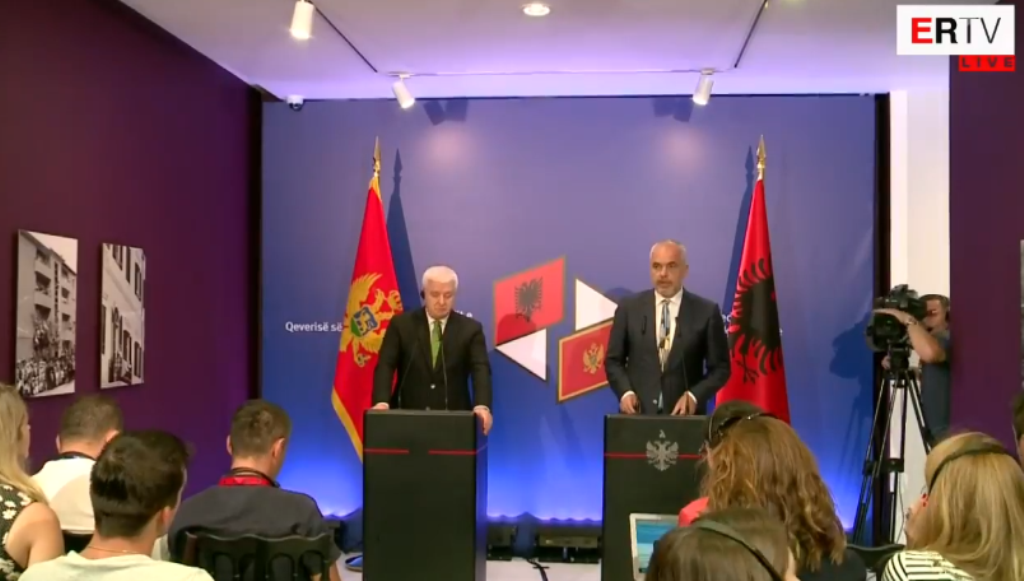 "We're contacting our partners to make sure that we're not threatened by large numbers of refugees that we cannot cope with". This was declared today by the Albanian PM, Edi Rama during a joint press conference with his Montenegrin counterpart, Dusko Markovic.
Asked about the refugee crisis, Rama said that "Albania and Montenegro were not part of the corridor where the big refugee crisis started".
"In every meeting that we've had, our position has been clear. We're ready to assume our responsibility, but we cannot play the heroes. The number of refugees that we've had this year was 15 times higher than a year ago, however, this number was not as big as to alert us", the head of the Albanian government explained.
Meanwhile, the Montenegrin PM, Dusko Markovic said that "as far as migration, is concerned, the situation hasn't really changed from 2015. In 2015, Montenegro approved an operational plan for refugees. Today there are rumours that we're going to build refugee camps. This will not happen. The country will be ready for any challenge", Markovic said. /ibna/