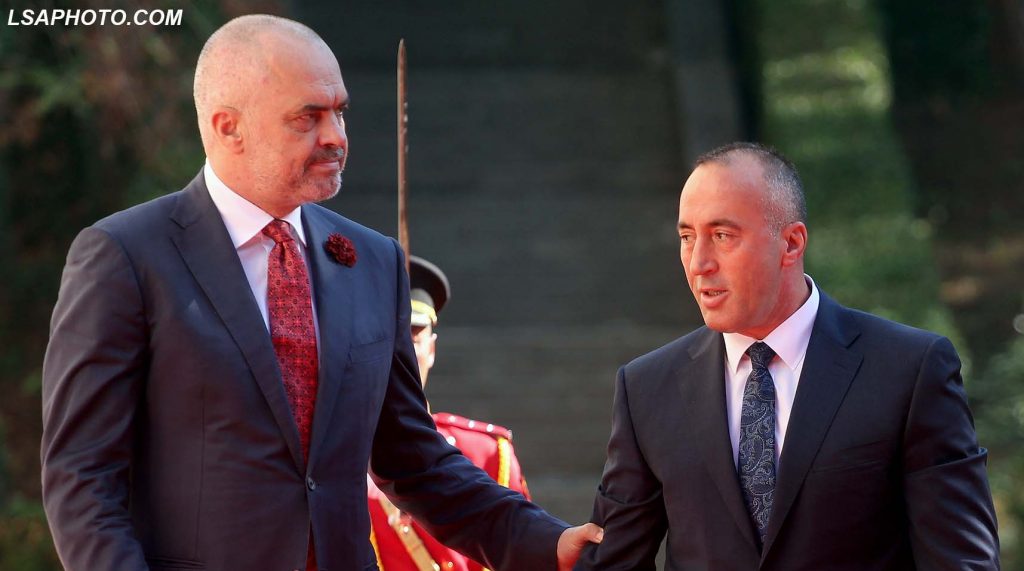 Prime Minister of Kosovo, Ramush Haradinaj and Albanian PM, Edi Rama have been involved in polemics after the Berlin Summit
Haradinaj said that just before the start of the summit, Rama put greater pressure than Merkel and Macron on him in order to convince him to lift the tax on Serbian imports. He said that he was put in a difficult position during the summit.
"He insisted incessantly in English and this was also understood by chancellor Merkel and president Macron", Haradinaj said.
These declarations were followed by Rama's reaction. He said that there's an unwritten rule according to which leaders do not comment their informal conversations in public. Rama also said that the conversation was also distorted by the head of the Kosovar government.
"Nobody has put pressure on Ramush to lift the tax. Nobody has asked him to lift the tax. Chancellor Merkel and President Macron have encouraged an informal conversation in the hall which had to do with the continuation of dialogue. I've only intervened once to say that they should also be part of this dialogue. Afterwards, what I asked Ramush was not to lift the tax, but simply offer his consent in order for the tax to be suspended for 4 or 6 months. I suggested Ramush to accept their demand, because I think that Germany's and France's involvement in this process is a good opportunity to finalize this process of dialogue in the highest possible level", Rama said. /ibna/