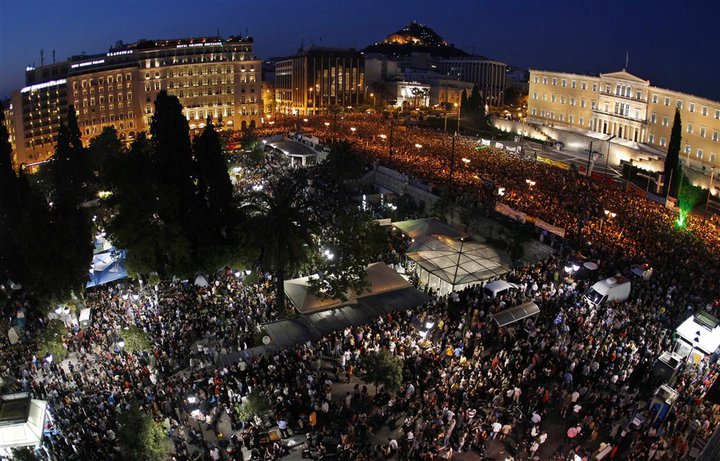 Athens, February 11, 2015/ Independent Balkan News Agency
By Spiros Sideris
New rallies "against the blackmail of the lenders" take place in Athens, Thessaloniki and other cities on the occasion of the extraordinary meeting of the Eurogroup. In Athens, the main rally is in the Syntagma Square, where thousands of people have gathered, and in Thessaloniki at the White Tower.
The main slogan of protesters in Syntagma is "Breath of dignity throughout Greece", with organisers sending a call for participation via Facebook.
In the rally held in Syntagma last week, about 8,000 people gathered. Similar protests were organised in other cities.
In their statement the organizers say:
"On Thursday we sent a first massive message against extortion. We continue. To take the baton and to lift the gauntlet! It's time for the people to pick up the case of overturning on the backs. To stand up straight and send a unified message against austerity and Memorandums, in favor of democracy and decency. To not back down to the extortions of the TROIKA and their supporters in Greece – oligarchy, television channels".
"It's time", they add, "for them to fear them and hear our voice loud and clear. We choose dignity and ask for us and the all the people of Europe a big breath of change. We invite all the people of Europe to actively show their support to the struggle of Greek people and the Greek government for a Europe of democracy and solidarity. We will win".