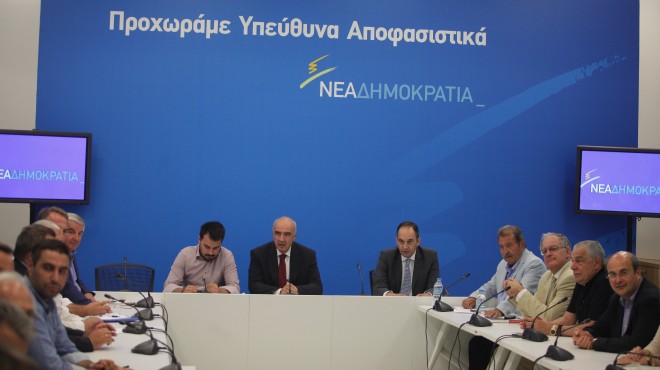 Athens, August 27, 2015/ Independent Balkan News Agency
By Spiros Sideris
New Democracy is attempting to raise an institutional mound and prevent the possible choice of the President of the Supreme Court Vasiliki Thanou as caretaker prime minister, sending a strong message, especially to the Presidency of the Republic, that "the country can't stand more institutional improprieties".
With receiver the the President of the Republic, among others, ND through its head for justice and constitution issues and former justice minister Charalambos Athanasiou raises the issue of the choice of Thanou in place of the caretaker prime minister, prefixing the argument that there are doubts even for her designation as the President of the Supreme Court, and what's more, the Lesvos MP puts forward the argument that in addition to the moral part of the arrangements of this choice, the procedure dictated by law was also not respected.
In the shadow of discussions as to whether Thanou should be appointed caretaker prime minister or not, Athanasiou has chosen to adopt a very aggressive statement, without however, as was explained in retrospect by the leadership of New Democracy, the former minister having received the "green light" to make such a statement, since there are many in the main opposition party who do not agree with this argument. And this is because, according to prominent MPs, it is unthinkable to make such a statement on such an important issue without the consent of the leadership of ND.
"It is a declaration of the competent Head of Sector", said prominent member  of ND, wanting to stress basically that they do not adopt in its entirety the statement by Athanasiou, although they reminded that party president Vangelis Meimarakis, insists on convening of the council of political leaders to discuss the issue of deciding on the name of the caretaker prime minister, as well as the members of the caretaker government.