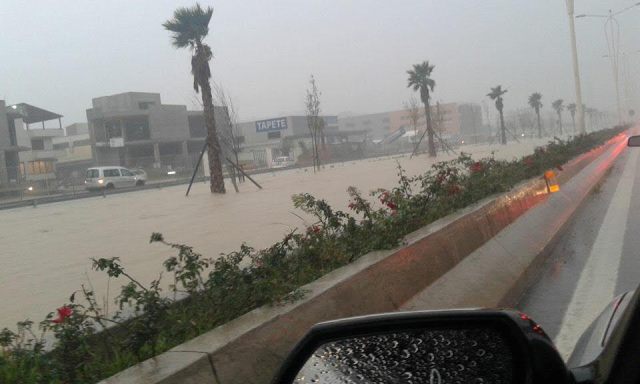 Most of the territory in Albania has been hit in the recent hours by the heavy rainfall, causing a number of problems, especially in terms of the traffic.
The dual carriage way that links the capital to Durres has been completely blocked when the water level reached 50 cm.
Several other national roads have been blocked for hours.
Authorities ordered schools throughout the country to suspend classes in all public schools. They have also demanded private schools to be very careful while taking pupils to their homes with the vehicles that they use.
Following this situation, the Minister of Interior, Saimir Tahiri has ordered for Emergency Headquarters to be established in every prefecture in order to follow the situation closely.
The weather for the coming hours is predicted to be even more problematic. /balkaneu.com/