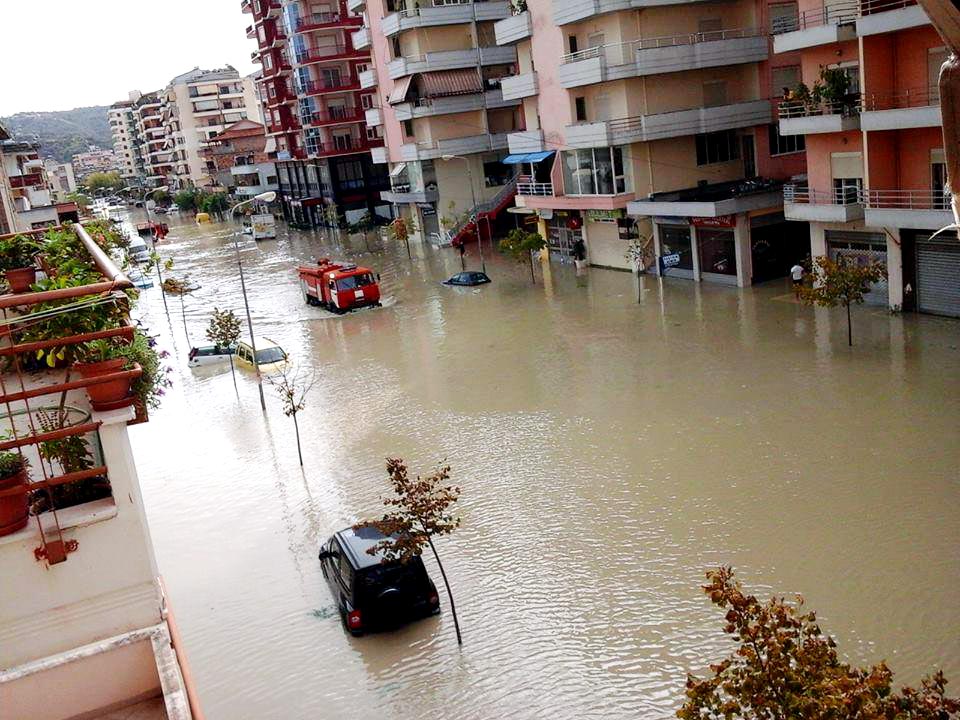 The heavy rain fallen during the course of the day has caused many floods in Albania, while local authorities have warned heavy rains all over the territory during the weekend.
The country's Civil Emergencies have warned the population about the possibility that they may be affected by damages caused by the floods.
Meanwhile, the ports of Vlora, Durres and Saranda have also suspended all sailing due to the bad weather.
On the other hand, minister of Defence, Olta Xhaçka has declared in a press conference that Armed Forces are ready to intervene at any time in case of need in areas which can be affected by floods.
"State institutions are being updated with the situation on an hourly basis. All prefects and mayors have been asked to take urgent measures to cope with emergency situations. We are discussing with other ministries to guarantee water supply and power supply and also enable drainage of waters. We are also working with the ministry of Transport to enable free circulation on the road", minister Xhaçka said. /balkaneu.com/