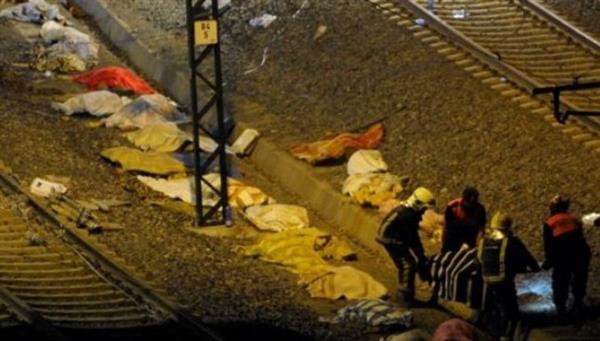 Updated/Emigrants were hit by the train
Skopje, April 24, 2015/Independent Balkan News Agency
The preliminary inquiries on this serious event taken place during the early hours of the morning, indicate a tragic accident.
The train has hit the emigrants to death, claiming the life of at least 14 of them, while they were crossing the tracks.
The conductor of the express train travelling from Gjevgjeli to Belgrade which was heading to Skopje, said that after passing the "Rajko Zhinzifov" station, he noticed a large group of people about 100 meters away, walking on the tracks.
The train conductor says that he made many efforts to avoid the tragedy. He launched the siren in an effort to stop the train, but breaking on time was impossible.
While the train was approaching, a part of the refugees could not get away from the tracks, finding death on the spot after they were hit by the train.
The local police spokeswoman, Anita Stojkovska said that eight wounded bodies were found on the location and they were sent to the local hospital. She confirmed that the bodies of the victims were sent to the morgue. /ibna/