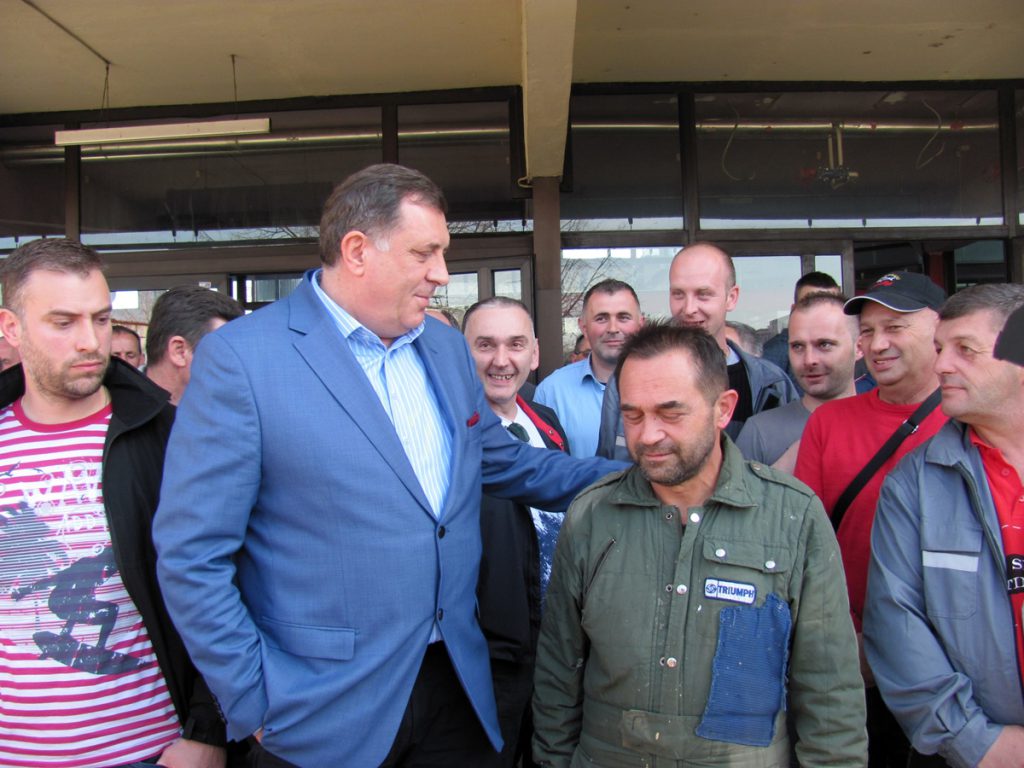 After five days, twelve employees of RS Railways ended the hunger strike they begun since the management didn't pay all debts to workers. This includes one salary and several reimbursements and total per person is several thousand BAM of debt.
The hunger strike begun on Thursday, after a thousand of employees held peace demonstrations in Banja Luka. Six of them joined Cedomir Knezevic, who already was on strike. The number of strikers was raised to 12 and many citizens and their colleagues were with them on Railway station Banja Luka.
On Tuesday, RS president, Milorad Dodik, called the meeting in RS Government building to solve this situation. The meeting was attended by representatives of company management and RS Government, who were trying to find the best solution in this case. The problem is that RS Railways have a large amount of debt, some analysis say several hundred millions of BAM, and the company is unable to function without restructuring. However, this job includes the radical measure to fire about 1 500 workers who are surplus to requirements. Employees said no to this plan and begun the social battle for their rights. Along with hunger strike, other employees blocked the railway and no train was able to pass this blockade.
In the last several days, workers were paid part of debt and were waiting to see what will be the result of the meeting.
Messinger, who told them that the salary for February will be paid today or on Wednesday. It was Dodik personally who came on Railway station and explained them that they will receive the money.
"That is over, let's have a drink. I will take perry", Dodik told the workers.
But everybody are aware that the money was not the only problem and that a lot of them remain unsolved. Leader of one of Trade Unions in company, Zlatko Marin, told IBNA that no one wanted the strike, blockade of train traffic and hunger strike.
"We know that nobody needed this but also we didn't have any other manner to pressure management and RS Government to start thinking about us and to solve the problems. This is not the end, we have a lot more work to do to put the company on the right path", Marin said.
He added that the strike and blockade caused additional damage to the company, but that it wasa  necessary step in their fight. Marin also said that, if problems arise again, employees will continue their fight but with "different and harder measures". He explained that one of the demands is that employees who participated in hunger strike and blockade cannot be punished since it is the legal manner of trade unions struggle for workers rights. But RS minister of transport, Nedjo Trninic, has a different opinion on the matter and said that these workers must be punished.
"We can not allow anarchy and blockades of traffic. The company management will decide about this", Trninic told the media.
Because of various conditions, railway transport of goods in BiH is expensive and entity railway companies face big problems keeping their position in business. The situation in BiH Federation company is a bit better but there are speculations that BiH could became the only country in Europe without a railway system./IBNA