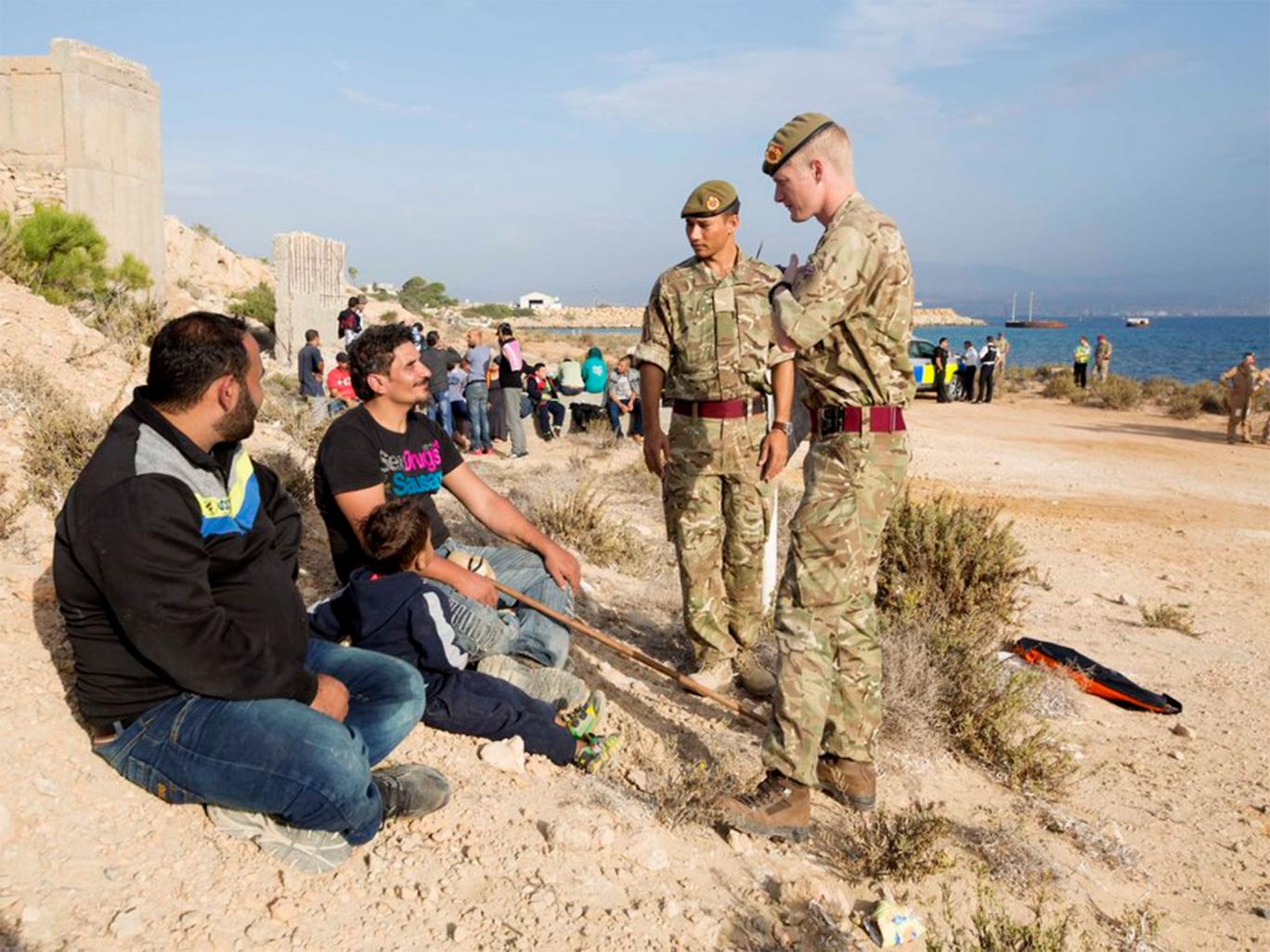 London, October 22, 2015/Independent Balkan News Agency
By Thanasis Gavos
The arrival of 114 refugees, believed to be mainly of Syrian, Palestinian and Lebanese origin, at the RAF Akrotiri base's coast in Cyprus raised some serious questions about how the island and the UK deal with the refugee crisis engulfing Europe over the last few months.
It was the first incident in which refugees arrived at a British sovereign territory, at a time when David Cameron's government wants to appear unequivocally defiant of calls by European partners for the UK to receive more asylum seekers.
Keen to show that it has the situation under control and that it sets its own terms regarding the British role in dealing with the crisis, the government in London was quick to state that the refugees were a Cyprus Republic responsibility.
Diplomats in Nicosia and London were privately astounded, knowing that the 2003 Memorandum of Understanding between the two countries stated that asylum seekers entering Cyprus through the bases would be a UK authorities' responsibility.
The UNHCR confirmed that this was the case, offering to mediate between Cypriot and British authorities.
According to the MoU, the Republic of Cyprus authorities could accept requests by the bases' authorities to put refugees and migrants through the process of examining whether they should be granted asylum. In such cases the Republic's relevant services would be acting on behalf of the UK authorities and with the costs covered by the latter.
The Ministry of Defence (MoD) in London issued a statement on Thursday afternoon expressing gratitude for the decision by Cyprus to process all asylum claims through their system. However it was not immediately clear whether Britain had agreed to pay any associated costs.
Cypriot officials were predicting that similar cases could become a more frequent phenomenon, as desperate refugees try to leave the Middle East any way and to anywhere they can, before the winter gets really ugly. Refugees have until now shunned Cyprus, seeing it as the worst possible European stopover en route to western and northern European countries, due to distance and the sea in between.
The British on the other hand realised that even they, with their strict rules over the refugee crisis, are not immune to the waves of people fleeing war and poverty.
Another angle of the whole issue is the security risk for a sensitive area such as the bases, used as a starting point for air strikes over Iraq. The MoD has been criticised for not spotting and stopping the refugee boats. "What if they were a smaller group of ISIS jihadists sworn on causing damage and death?" goes the argument worrying both British and Cypriots alike.