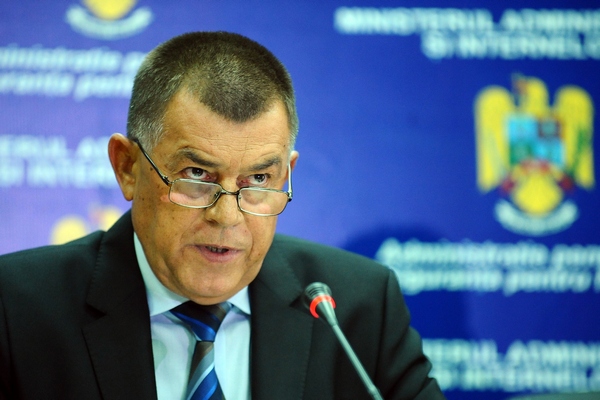 Review by Christos T. Panagopoulos –
The Interior Ministers of eight countries came to Bucharest to attend the Salzburg Forum's Ministerial Conference, which was opened by Romanian Minister of the Interior, Radu Stroe.
Guests to the conference are Interior Ministers and Secretaries of State of the states that are members of the Salzburg Forum: Austria, Bulgaria, the Czech Republic, Croatia, Hungary, Poland, Slovakia and Slovenia. Also attending will be the countries that belong to the Group of Friends of Salzburg Forum in the Western Balkans, namely Albania, Bosnia and Herzegovina, FYROM, Montenegro and Serbia, together with the Republic of Moldova as a guest, considering the special attention the EU pays to the Western Balkans when it comes to a possible new enlargement.
Through its Ministry of the Interior, in the last six months of this year Romania holds the presidency of the Salzburg Forum, during which they promote dialogue and cooperation among the states that are members of this mechanism of political consultations and multilateral cooperation.
The aims Romania has in view during the presidency, which will be debated as part of the conference, refer to combating computer crimes, a more efficient management of illegal migration, the future multiannual programme in the field of domestic affairs (the Post-Stockholm Programme), the assessment of the synergies among the South East European regional mechanisms and their being used for a better and comprehensive approach to regional security.
During the Forum the Interior Ministers of the European Union member states consult with one another and establish common positions to various subjects on the European agenda. The conference is a good opportunity for a common approach to the other subjects that are of interest for the states present in Bucharest, the Schengen issue included.
The Romanian presidency of the Salzburg Forum began on July 1 and ends on December 31.
During its term in office Romania concentrated its efforts on establishing a set of measures against computer crimes, but also on implementing an efficient system of migration management.
In the context of an operative cooperation, starting on July 1, Romania, through the agency of the Ministry of the Interior, organized several working groups at expert level in the field of road traffic, witness protection and emergency services, especially the Mobile Emergency Service for Resuscitation and Extrication.
Source: Agerpres