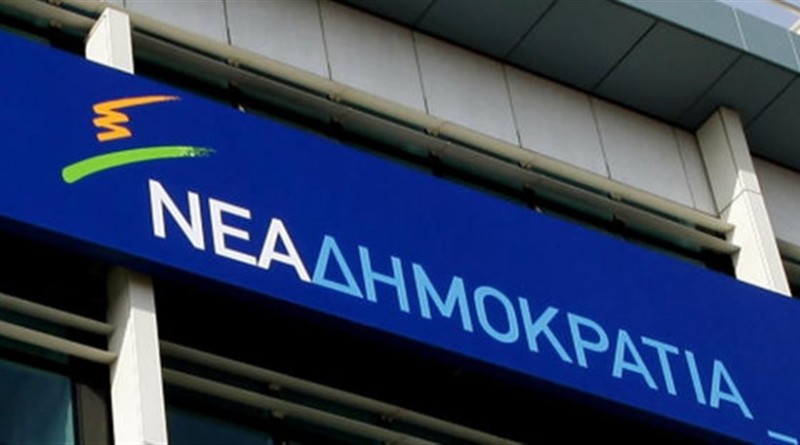 Athens, April 20, 2016/Independent Balkan News Agency
By Spiros Sideris
In public consultation was placed the draft of the statutes of New Democracy, which is expected to be approved at the 10th Ordinary National Congress, which takes place this weekend 22 – 24 April. (Http://synedrio.nd.gr)
According to an announcement by ND, Mitsotakis is expected to send a hopeful political message in response to the suffocation felt by Greek citizens, while the primary focus of the conference are the organizational and statutory changes towards a more modern, more open and more democratic Party in European standards.
According to ND, "the general spirit of the new statutes is that New Democracy belongs to its members which means that all electoral processes, the funding with 'few by many', the evaluation of executives and the creation of policy will be rely on its members.
The first key element of the new statutes is the Party – State separation, where there will be provisions for incompatibility for party and government positions with emphasis on those related to the management of public money.
A radical change, according to ND, is the ban that will be included in the statutes regarding taking loans from banks and the obligation of balanced budgets, while a strong emphasis is given to the participation of members and staff in policy formation.
This, according to ND, requires smaller, more flexible organs, with frequent regular meetings and essential and decisive role, while in all the elected members of the collective bodies of the Party, the elected members will be more than the ex officio.
The Congress will be annual, with 1,000 elected and up to 1,000 permanent members due to their capacity, and the Political Committee will meet quarterly and will consist of 100 elected members, from the members of the parliamentary group, while as ex officio will take part self-administration members of the Union of Greek Prefects (ENPE) and the Central Union of Greek Municipalities (KEDE). At the same time, there will be an annual political cycle that will open and close with the Congress, so that there is always intense mobility and interaction.
According to ND, Kyriakos Mitsotakis is the first president who limits himself and indeed with retroactive effect, while the tenure of President is extended if at the end of its term he is prime minister.
According to the draft that was given for consultation, his term of office which can be extended beyond five years due to being prime minister, automatically expires if beaten in National Elections and the internal party procedures start immediately for the election of a new Leader.
The way opens for participation of local communities in the shaping of ballots, with the creation of a national parliamentary candidates register and the President shall consult the members of each prefect, so that the ballots will be formed with meritocracy.
Finally, according to New Democracy, the proposed statutes is much more simple, understandable, operational and smaller in size, since it is about 5,500 words in contrast to the old one which was 11,000 words.