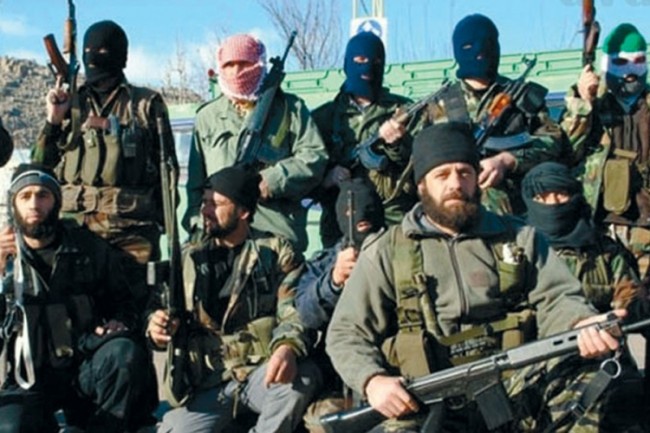 Bosnia and Herzegovina authorities have accepted the US government's request to take over its citizens who fought in Islamist terrorist organizations such as the Islamic State (ISIL) in Syria and Iraq in recent years. These radical Islamists were captured in anti-terrorist operations, confirmed recently the Minister of Security of BiH Dragan Mektić.
Mektić said that the two BiH citizens, who are currently in prisons in Syria, should be transferred to homeland soon. Their identity has not been confirmed, but local media claims that these people were living in Sarajevo and Velika Kladuša before travelling to Syria. Allegedly, one of them is Ibro Čufurović (24).
Čufurović's name reached the public when it was announced in November last year that Interpol's red warrant was issued and that he is one of the 19 BH citizens tracked all over the world due to links with Islamist terrorists fighting in Syria and Iraq. He was a student of one of the leaders of radical Islamists in BiH, Hussein Bilal Bosnić, who was sentenced to seven years in prison precisely because of the recruitment of BiH citizens to terrorist forces. The US State Secretary Mike Pompeo issued a statement earlier this month to countries whose citizens were captured as terrorists in Syria and Iraq to take them from prisons and to prosecute them themselves.
"We have information that there are two persons that need to be returned to BiH but cannot confirm that they are from Sarajevo and Velika Kladuša. In any case, if it is confirmed that they are BiH citizens and we will take them and prosecute them before the BiH judiciary," Mektić said.
He clarified that by the end of the week, negotiations should be concluded on how and under what conditions BiH will take over all its citizens who are captured on suspicion of being connected with terrorism.
At a meeting of representatives of the member states of the anti-IS coalition held in Washington on February 6, BiH's Foreign Minister Igor Crnadak took over this obligation on behalf of his country. Reliable information about the exact number of BiH citizens still in Syria and Iraq are presumed to be around 120, including some 50 women with children in camps or in captivity.
About 50 BiH citizens had returned to the country earlier after fighting in Syria and Iraq and all were prosecuted before the BiH judiciary. But they were convicted on relatively moderate prison sentences because prosecutors were not able to gather evidence of specific crimes they committed. The security services in BiH have information that at least 76 citizens died in Syria and Iraq, including four children and five women whose fathers and husbands had taken them to the battlefields./IBNA