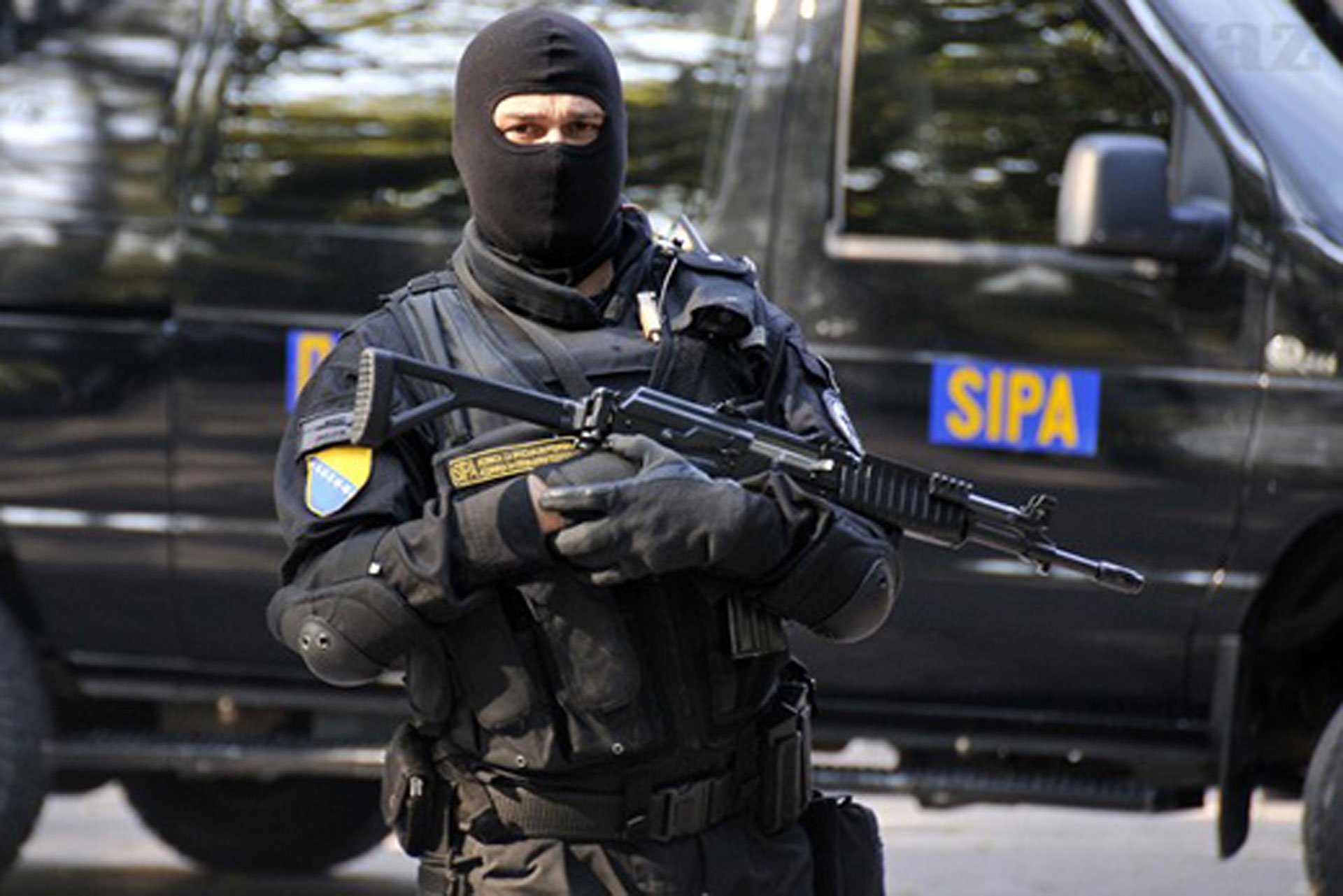 Sarajevo, January 22, 2016/Independent Balkan News Agency
By Mladen Dragojlovic
In the last two years, the State Investigation and Protection Agency (SIPA) has arrested more than 40 persons linked with radical islamist groups in Middle East. Some of them were arrested as foreign fighters on the ISIL side in Syria and Iraq and some of them for organizing the departure of those radicals who wanted to join the radical forces in Syria.
At same time, about 50 of those militants came back in the state from ISIL occupied territories and most of them were arrested, as is dictated by law. Last in line of these persons is Mirel Karajic (30), from the city of Velika Kladusa, on the east of BiH. This city is not so far away from Buzim, where radical imam Husein Bilal Bosnic was recruiting the young radical islamists to join ISIL forces. Bosnic was sentenced and is doing time in prison, but unofficially he still has great influence on the events in Salafi community in BiH and neibourough countries. Karajic was arrested in Turkey, on his way from Syria to BiH and was deported to BiH. On the Sarajevo International Airport, Karajic was arrested.
BiH Prosecution Office confirmed the arrest and announced that it has sent the suggestion to BiH Court for his home detention.
"The suspect Mirel Karajic was arrested in the police operation codenamed "Damascus". He is suspected that, on the end of 2014 with several other persons, traveled to the territory of the Republic of Turkey, then crossed the Turkish-Syrian border and became a member of a terrorist paramilitary group "Dewletê Islami" and "Islamic state". He was an active member of these radical islamist movements until the time of his arrest. The Turkish police arrested him in coordination with judiciary and police agencies from BiH", announced the BiH Prosecution office.
Officially, Karajic is suspected for crimes of terrorism and the organization of terrorist groups. Those who know him, in his city, said that karajic was just one of those who attended the Bosnic sermons. The police knew of Karajic's activities and citizens in Velika Kladusa said that they heard about the arrest. He has two children and a wife who was an employee in the local high school. After Karajic joined the Salafi movement he forbids his wife to going to work, in line with the tenets of his new faith.
There is no exact number of the BiH citizens who have joined the forces of ISIL, but it is estimated that more than 300 of them have joined various radical islamist groups in the Middle East.