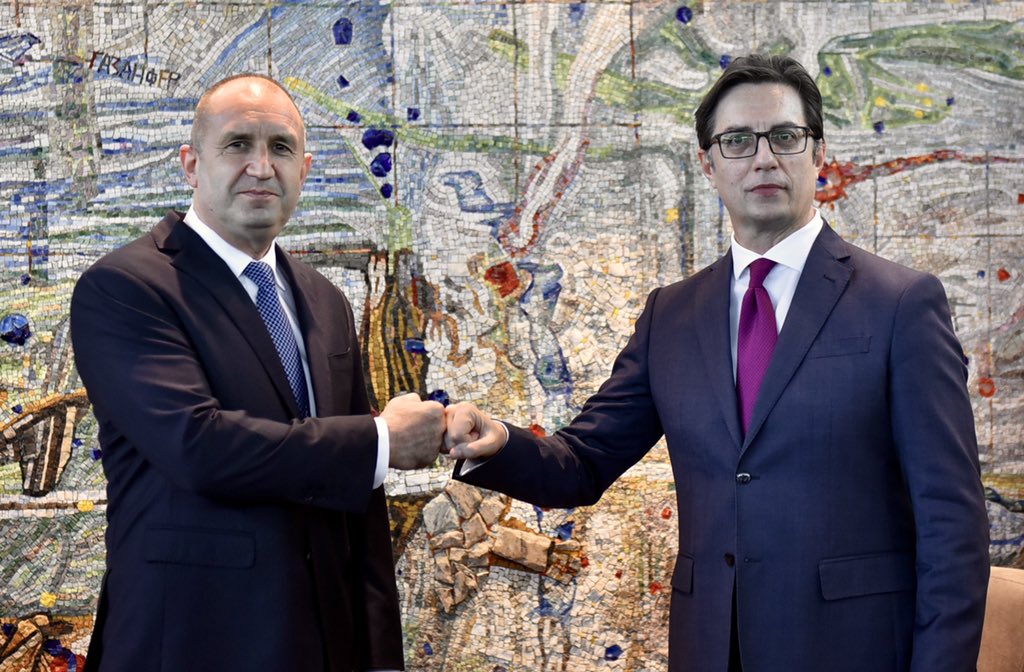 The joint trip of the delegations of Bulgaria and Northern Macedonia to Rome and they pay tribute to the holy brothers Cyril and Methodius is a wonderful opportunity to renew the dialogue between the two countries at the highest level. This was stated by Bulgarian President Rumen Radev to reporters in Skopje after talks with his Macedonian counterpart Stevo Pendarovski.
The two men held a brief meeting before Pendarovski's delegation joined the Bulgarian delegation led by President Radev, who will visit the Vatican and the Italian Republic. For the first time, the two delegations traveled together to Rome, where they will pay tribute to the work of Saints Cyril and Methodius.
Rumen Radev said the joint trip is an opportunity for Bulgaria and Northern Macedonia to express a common will to develop their relations on the basis of co-operation, friendship and good neighborliness. The Bulgarian president thanked for the hospitality in Skopje, although his visit there was short.
"We need to restore trust and talk as friends about the most difficult issues that are holding us back, and I hope they will bring us closer," President Stevo Pendarovski told the media in a joint statement with President Rumen Radev. The President of Northern Macedonia pointed out that at the operational level, the talks between the two countries are conducted by the two governments and will continue to be so. "We are here to calm the atmosphere and talk about this problem that has developed between us since last year in a different language," Pendarovski added./ibna