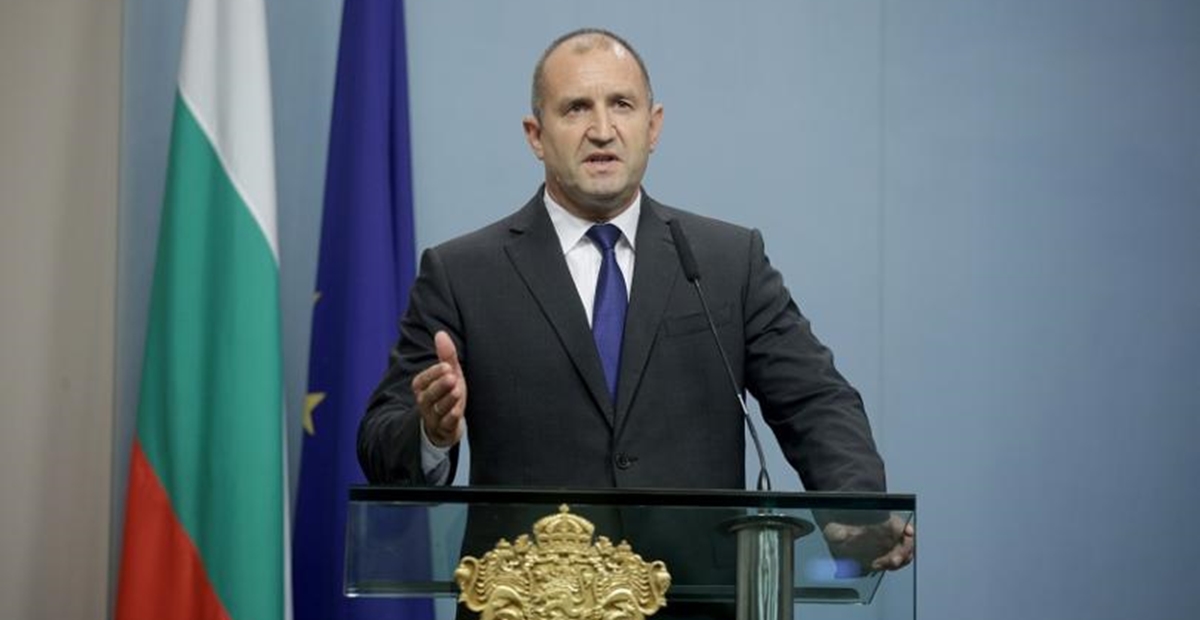 "Prime Minister Boyko Borissov is leading GERB and all party members to fall. From the files received, it became clear who is the guarantor of the defamation campaign for the presidency", said Bulgarian President Rumen Radev.
Radev added that calls for dialogue and unity were fraudulent. "He talks about one thing in front of the cameras, but on the phone he gives completely different instructions", Radev added in response to a question.
The Bulgarian President commented on the protests and the blockades. "I have always demanded compliance with the law, but when the Prime Minister himself systematically violates the laws, the Constitution and the public contract, what do you expect from the citizens who have decided that they no longer want to live like this and want to return to their country? As for the protests, I think we are living historic days and this page in history is being written by all Bulgarians, of all ages. People are in the squares, shouting "Resign", gathering a huge amount of public energy, and I do not see a force that can oppose it. That is why this process is irreversible", he said, adding that the stubbornness of the cabinet and the attorney general only escalated the crisis.
Radev recalled that he had already asked Borissov and Geshev to resign.
"There is no other way out of this situation. These protests pave the way for the future of Bulgaria. This is our opportunity here and now", the President added and pointed out that the wind of change goes through the resignation of Borissov and Geshev and the conduction of fair elections by mechanical voting.
Radev said he was always ready to fulfill his constitutional obligations and was ready to form a formal cabinet, stressing that he respected all other professions, including the Bulgarian firefighter.
Asked to comment on today's ruling by the Constitutional Court, the head of state replied that the rulings of the Constitutional Court were not commented on, but were implemented, especially when they are clear and unambiguous.
"Anyone who uses the constitution and laws to attack other institutions must assume responsibility for this", he said.
Earlier, the Constitutional Court ruled unanimously on questions by Attorney General Ivan Geshev regarding the immunity of the president and vice-president. According to the decision of the judges, for the President and the Vice-President, as long as they are in office, non-judicial and judicial actions related to them cannot be enforced. They cannot be subjected to scrutiny and investigation, they cannot be accused, they cannot be questioned, monitored and generally criticized. They are only responsible for crimes against the Republic, such as armed insurrection, violent abuse of power, but the responsibility comes into force only after a decision of the parliament and the Constitutional Court. /ibna