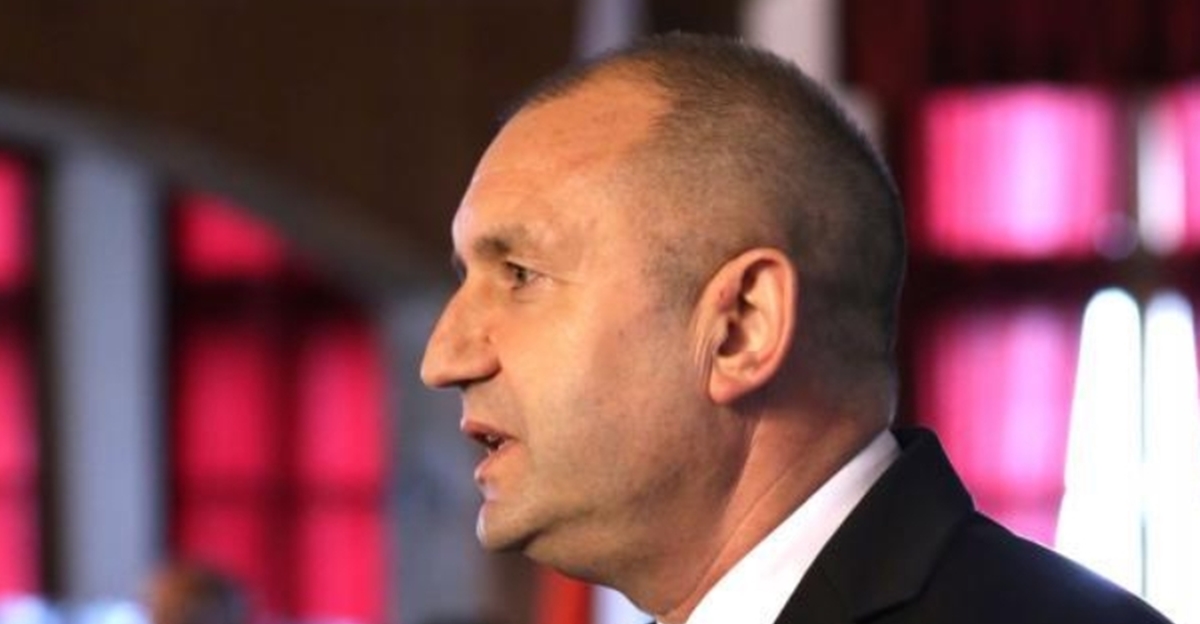 "Advocate General Ivan Geshev must state the reasons behind his request to the Constitutional Court. I'm convinced that I did nothing wrong".
This is what Bulgarian President Rumen Radev stated following the Prosecutor's request to interpret the Rules of Procedure for the Immunity of the Head of State.
"I expect the Attorney General to work diligently on the real fight against corruption, where there is an ideal environment for public procurement. His main task is to convince the people that h defends law and the public interest, Rumen Radev noted in his annual report.
On Monday, Geshev asked the Constitutional Court to specify to what extent the President's immunity extended to what constitutes "treason" and "violation of the constitution". He also called for the case against the head of state to be suspended or terminated during his term of office.
Geshev requested an interpretation of the limits of the President's immunity
Alongside Radev's report on the third anniversary of his term in office, Ivan Geshev told reporters that his claim to the Constitutional Court was based on procedures that create ambiguity over the president's immunity.
"All I can say is that I was given a preliminary hearing under the supervision of the prosecutors. They have seen evidence in this pre-litigation procedure of causing ambiguity in the application of Article 103 of the Constitution. And I was given this preliminary ruling in view of my powers of referral to the Constitutional Court for interpretation of the Constitution", said Ivan Geshev, adding: "After we met, I found that there were indeed reasons and I presented them in writing to the Constitutional Court".
As for the espionage scandals, the President said that Bulgaria should strongly support its sovereignty and stop any interference with its national security.
"I hope that these espionage scandals do not hurt realistic relationships, because Bulgaria has already invested significant funds in the BalkanStream gas pipeline, Rumen Radev commented.
Regarding the forthcoming vote of confidence in the cabinet, which will be held on Wednesday at the National Assembly, Rumen Radev underlined: "There will be much more confidence in the Government if its goal becomes bringing prosperity to the people; if it does not create an artificial surplus; if there is the desire and ability to reform; if it invests more in human capital and thinks more about children and retirees, rather than completing its mandate".
Commenting on the motion of censure against the government of Boyko Borissov, the President noted that it was also a parliamentary tool.
The water crisis in Pernik is extremely deep, the crisis is existential. But the decision is in the hands of the MPs, Radev continued.
Regarding his participation in the celebrations of the Soviet Union's Victory Day in World War II, he said he had received an invitation from the Russian President on May 9, but had not yet responded whether he would be attending, following recent developments with the Russian diplomats deported from Bulgaria. /ibna