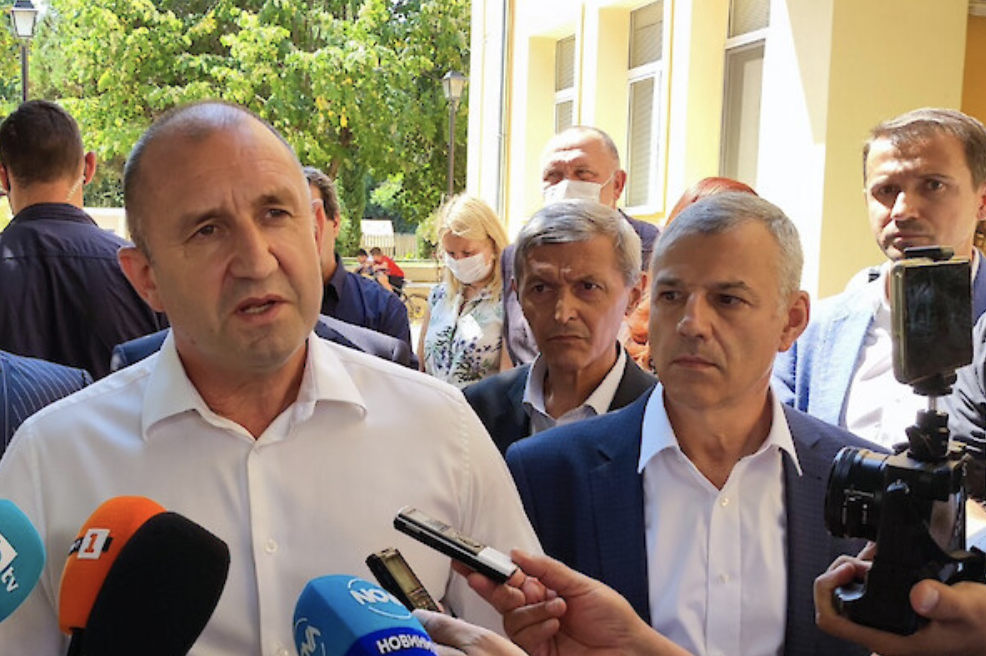 I have to deliver my third order on Friday. I can delay it and I will, but until Friday. This was stated by President Rumen Radev, who visited Boljarovo and Topolovgrand.
The Bulgarian president refused to say to which party he would hand over the mandate, but stressed that "all options are possible".
With this composition in parliament, if we are to succeed, the word compromise must exist and is not present, Radev said, urging lawmakers to update the budget.
According to him, holding dual elections, Presidential and Parliamentary, is possible, but it is not clear whether this is technically possible. According to the schedule, the presidential elections in Bulgaria are scheduled between October and November. If a government is not formed by the July elections, double elections may be held./ibna