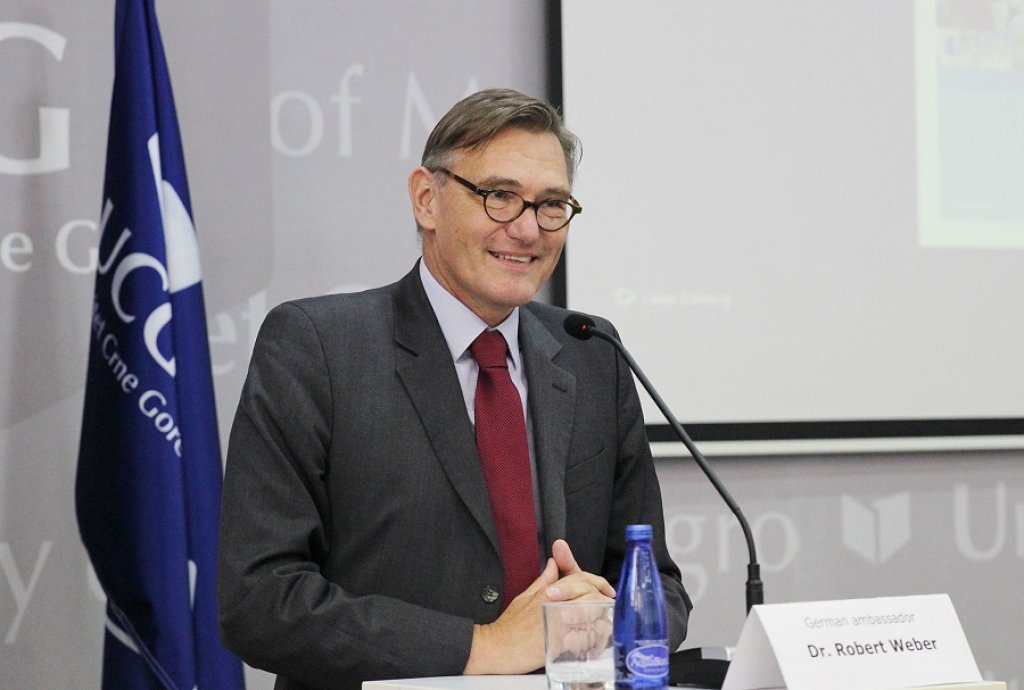 Germany, which took over the presidency of the EU Council on July 1, along with France, is ready to help in the dialogue between Belgrade and Pristina, if necessary, said German Ambassador to Podgorica, Robert Weber.
"The EU Special Representative for the Belgrade-Pristina Dialogue and other Regional Affairs in the Western Balkans, Miroslav Lajcak, has announced that the dialogue under the auspices of the EU will continue officially in July. We explicitly support the Special Representative in this regard, and together with France, we are ready to offer assistance, if necessary", Weber said in an interview with Pobjeda in Pontgorica.
He also stressed that EU enlargement and the Western Balkans are one of the priorities of the German presidency of the EU Council.
"We want to complete the negotiation framework and start accession negotiations with North Macedonia, as well as with Albania, when it meets the necessary conditions", Weber said.
Speaking about the upcoming parliamentary elections in Montenegro on August 30, Weber said they would be vital.
"They must be free and fair, and all actors, the government, the opposition and the people, must prove their European commitment by respecting the values ​​that the EU represents", Weber noted./ibna