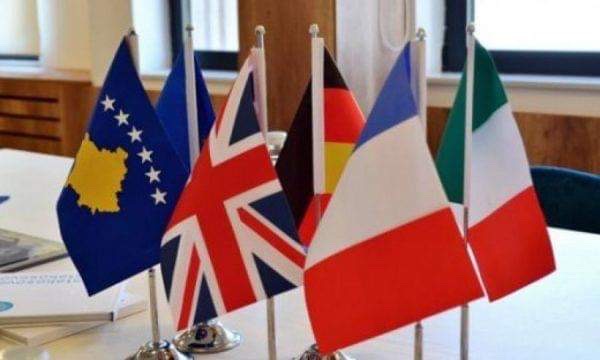 The ambassadors of France, Germany, Italy, the United Kingdom and the United States – otherwise known as the Quint countries – said in a joint statement that "the massacre in Račak eventually led NATO allies to intervene and put an end to a humanitarian catastrophe" in Kosovo.
The statement comes on the eve of the 21st anniversary of the Račak Massacre, where Serb forces killed 45 Albanian civilians.
"Twenty-one years ago, the massacre that occurred in Račak eventually prompted NATO allies to intervene and end a humanitarian catastrophe.
We honor the memory of those who were lost in Recak and all the other who were massacred in Kosovo two decades ago by working together to build a future of peace, justice, and prosperity for the next generations.
The governments of Kosovo and Serbia need to ensure victims and their families have full access to justice, and to information about the fate of their loved ones. Citizens of all ethnicities should feel at home and free to live and work in peace with their neighbors.
As the Declaration of Independence of this country says, Kosovo is a country "committed to confronting the painful legacy of the recent past in a spirit of reconciliation and forgiveness. Dedicated to protecting, promoting and honoring the diversity of our people". Our shared aim is to continuously support Kosovo on this path, says the statement of Quint ambassadors.
The Račak massacre took place on January 15, 1999./ibna