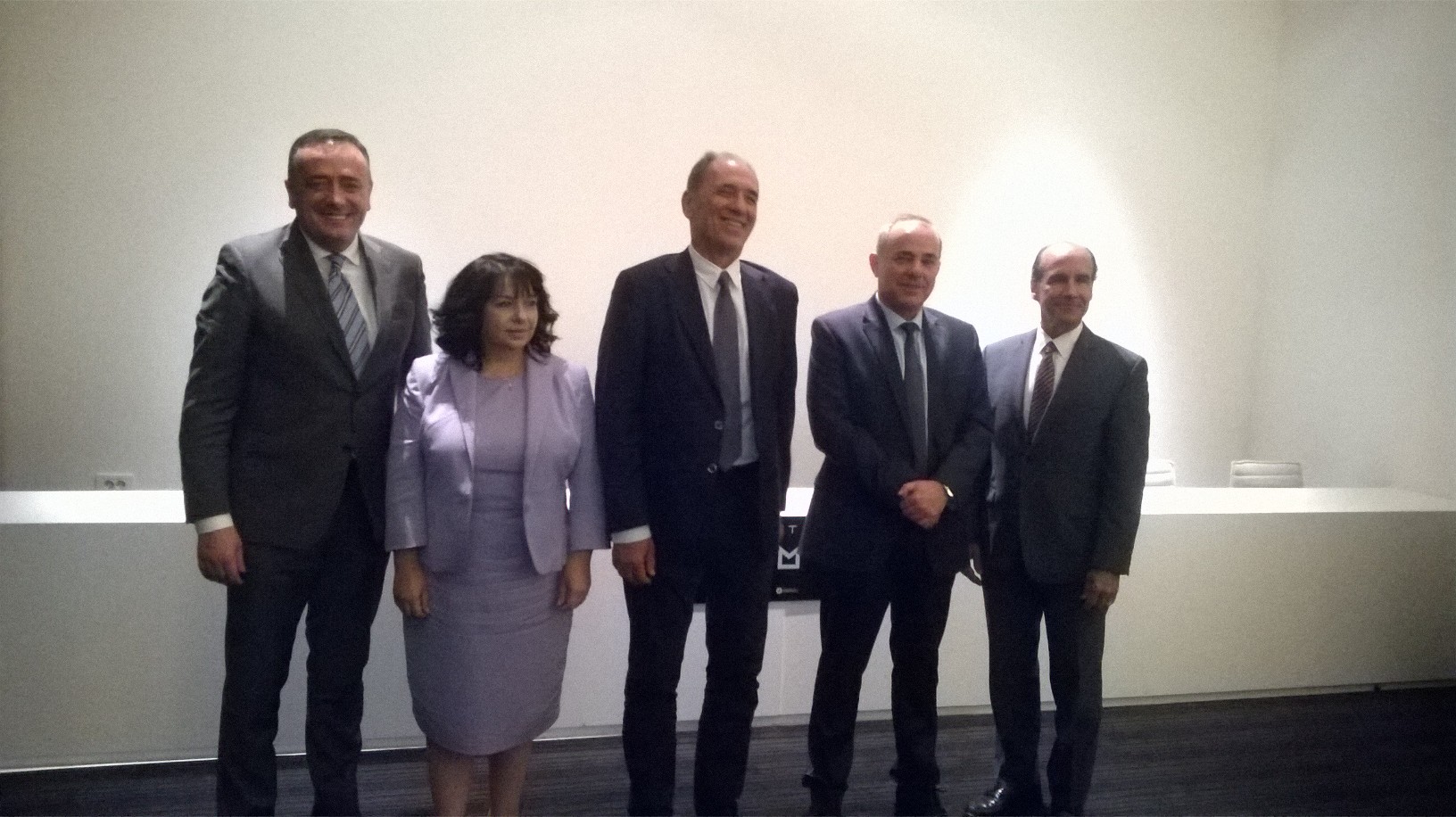 Initiative to showcase the Balkans as an energy hub for the wider region are expected to be taken in the near future with the aim of, creating a single energy market in SE Europe, among other things.
The quinquepartite meeting held on the sidelines of the Southeast Europe Energy Forum, organized by the Hellenic-American Chamber of Commerce in the framework of the 83rd Thessaloniki International Fair – during which Greek Environment and Energy Minister Giorgos Stathakis met with his counterparts, US Energy Secretary Mark W. Menezes, Bulgarian Energy Minister Temenuzhka Petkova, Serbian Energy Minister Aleksandar Antic and Israel's Minister of Energy Yuval Steinitz – effectively paved the way for a fresh meeting soon, with the participation of other Balkan and SE Mediterranean states.
All sides share common objectives, including the need for further interconnection of infrastructure and enhancing supply security in a region that is a gateway to the European energy market.
In this context, the Thessaloniki meeting set the basic parameters of a plan to further develop the energy sector in the Balkans. It also outlined challenges in the short and longer term. The diversification of supply sources is expected to play a key role, given developments in international production.
As it was pointed out, he increasingly impressive finds of natural gas deposits in the Mediterranean Sea, reinforce the purpose of constructing pipelines in the Balkans and the wider European market, while LNG remains a secondary supply option and taking advantage of this option requires the development of appropriate infrastructures.
Finally, cooperation and developing interconnections between neighboring countries in the Balkans – where the energy market is already developing rapidly in view of the activation of the single European market – was extensively discussed.
"The whole region, from a geographic point of view, is the main energy gateway in Europe. A key prerequisite for a successful transition to the era of natural gas is that all countries in the region join their efforts and create synergies and networks, Greek Environment and Energy Minister Giorgos Stathakis said./IBNA