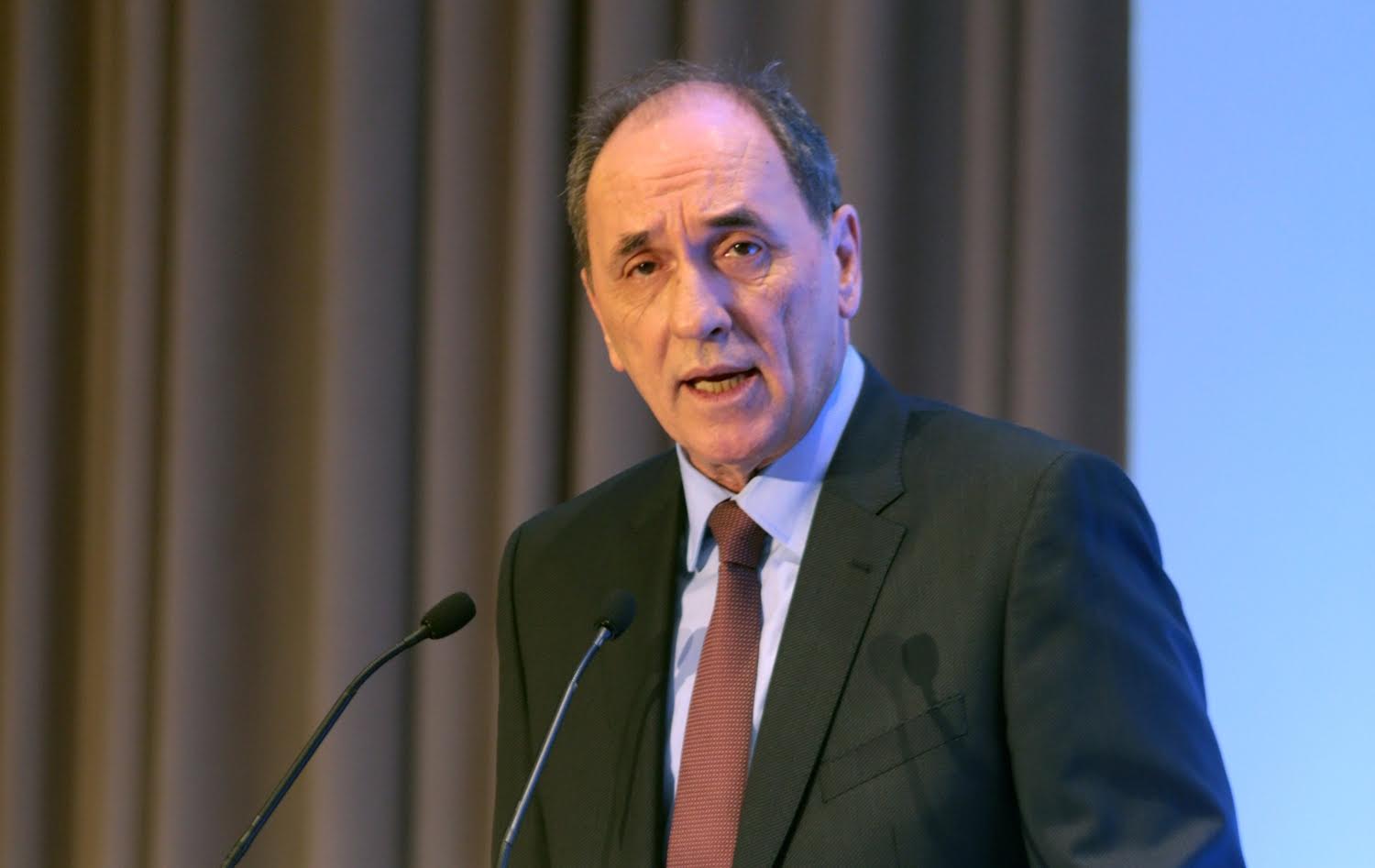 Energy is expected to be at the heart of the events of the Thessaloniki International Fair (TIF).
The conference of the Hellenic-American Chamber of Commerce which will take place this afternoon will focus on energy.
On the occasion of this event, a separate plenary meeting of the Energy Ministers of Greece – U.S.A. – Bulgaria – Serbia – Israel is expected to also take place.
Greek Energy Minister Giorgos Stathakis will meet U.S. Energy Secretary Mark W. Menezes, Bulgarian Energy Minister Temenuzhka Petkova, Minister of Mines and Energy of the Republic of Serbia Aleksandar Antic and Minister of Infrastructure, Energy and Water Resources of Israel, Yuval Steinitz.
Energy companies, representatives of political leadership and actors from Greece, SE Europe and the United States meet in Thessaloniki and set up "bridges of cooperation" to send the message of pressing the restart button of the Greek economy from the Southeast Europe Energy Forum.
Among the topics to be presented and discussed will be:
• Geostrategic and geopolitical perceptions about energy in SE Europe
• The importance of developing an energy plan for the SEE region
• The Future of gas in SE Europe – Interconnections, Terminals & LNG
• The central role of the oil industry in shaping the economies of SE Europe Reserves & drilling
• Renewable Energy Strategies (RES) for Sustainable Development
• Smart networks: The electricity system for the coming decades
• Regional alliances and partnerships
On Saturday, Greek Energy Minister Giorgos Stathakis will speak at the "Greece Facing the Challenges of Energy Transition" event, where Greece's future prospects thanks to the new electricity market as well as the interconnections of natural gas in the Balkans and SE Europe are going to be discussed. U.S. Undersecretary of Energy, Mark W. Menezes will welcome participants…. / IBNA
Main Photo (File): Greek Environment and Energy minister, Giorgos Stathakis