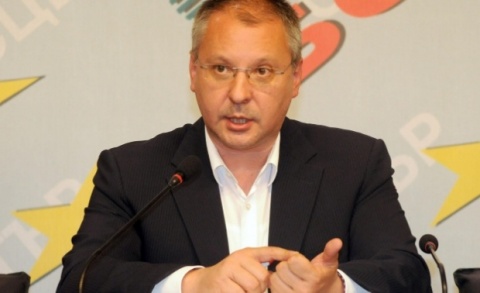 By Clive Leviev-Sawyer of the Sofia Globe
The queue of lorries at the Bulgarian-Turkish border resulting from the dispute between the two countries over truck transit permits reached about 15km on the morning of February 12 2014, public broadcaster Bulgarian National Television said.
Hauliers involved in protests against the situation said that they were considering a full blockade of the Turkish border, allowing no vehicles to pass if there was no solution from the Turkish authorities.
Turkey took reciprocal action at the end of January after Bulgaria issued only a fraction of the agreed number of permits for truck transit.
Lorries have held up at the border for up to 12 days.
Small companies have been staging the protest for several days, barring the passage of lorries but allowing buses and passenger cars to pass.
Threatening to extend this to a full blockade, protesting carriers said, "we have nothing to lose, we are on the verge of bankruptcy and for years have been struggling to survive".
The situation at the border on the morning of February 12 was described as quiet, after the night passed without incident. On the night of February 11, the queue of lorries at the Kapitan Andreevo border checkpoint was 10km and at the Lesovo checkpoint was five km, according to the Bulgarian Interior Ministry.
On February 11, there were reports that a driver, described as a "provocateur" had tried to ram through the blockade. He was taken into custody, with media reports alleging that he was drunk.
Protesting drivers were conferring regularly on their next move, reports from the border checkpoints said, adding that if the situation was not resolved, they would move their protest to the centre of Bulgaria's capital city Sofia.
Road associations of Bulgaria and Turkey are due to meet for talks in Istanbul this week on the crisis, while Bulgarian and Turkish government authorities are to hold bilateral talks on the permit issue in Ankara on February 21.