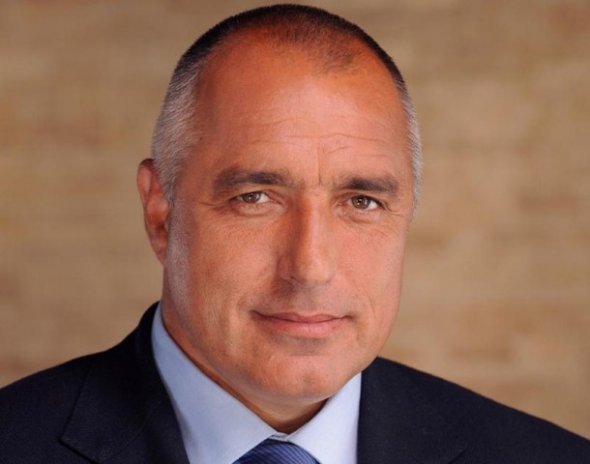 By Clive Leviev-Sawyer of The Sofia Globe
Bulgaria's year of extraordinary political drama is continuing with boycott of Parliament by the former ruling party and allegations by political rivals that their respective parties are about to split.
GERB, the centre-right party headed by former prime minister Boiko Borissov, walked out of the National Assembly on June 6 in protest against continuing abusive assaults on it by MPs from its three rivals in Parliament.
Paradoxically, while GERB is the largest single party in the National Assembly, it was unable to form a government after the May 12 elections and this role went to the second-placed Bulgarian Socialist Party, working in effective alliance with the ethnic Turkish-led and supported Movement for Rights and Freedoms and ultra-nationalists Ataka.
On June 6, the absence of GERB MPs caused a struggle to form a quorum for the sitting, which recent past experience has shown requires the co-operation of Ataka MPs to make up the numbers in addition to those of BSP and MRF members.
Borissov later briefly addressed Parliament, announcing the walkout and repeating his stance that the parties in power were obsessed with political retribution against him instead of attending to the bread-and-butter issues that caused the political crisis of early 2013.
A particular focus currently is Borissov's use, as prime minister, of government aircraft. Records are reported to be missing and anti-GERB MPs allege that there abuses. Plamen Oresharski, put in place as prime minister of the Bulgarian Socialist Party, was due on June 7 to answer questions in Parliament on the matter from an Ataka MP.
GERB walked out of Parliament as MPs from the other parties voted to approve continuing the system that allows MPs to defect from one party to another or to leave their parliamentary groups as sit, effectively if not in name, as independents.
BSP MPs have been spreading speculation that, out of power, GERB's parliamentary group will split and this was why the socialists were prepared to back allowing defections of sitting MPs.
In contrast, a senior GERB MP, Krassimir Velchev, said that there were plans afoot for a new parliamentary group to be formed from BSP and Ataka MPs. This, according to Velchev, would enable Ataka to play an opposition role while also effectively sharing in government. GERB leader Borissov has heaped scorn on Ataka for compromising itself by working with the socialists and the "Turkish party" although Ataka leader Volen Siderov has responded by saying that his actions were aimed at preventing a return to power by GERB.
The leaders of the BSP, MRF and Ataka slammed GERB's boycott of Parliament, saying that it amounted to dereliction of responsibility and cowardice. A BSP MP, Anton Koutev, said that there were sufficient MPs in Parliament for it to conduct business without needing GERB members to be present.
The situation adds a new question about the future of the Bulgarian political scene. Theoretically, the numbers should allow the Oresharski administration to remain in office for the full four years of its term, although – of course – it will continually be vulnerable in the event of internal party ructions, difficulties among the allies or, worst of all, massive civil unrest. A popular question in political circles is about how long the current government can last, even though for now this is purely a matter of speculation.
Now, with the GERB boycott, the new question is how long the party will absent itself from Parliament, and a further question under what circumstances and with what reason it would return to the National Assembly. For now, the answer to that is known only to Borissov and his strategists.