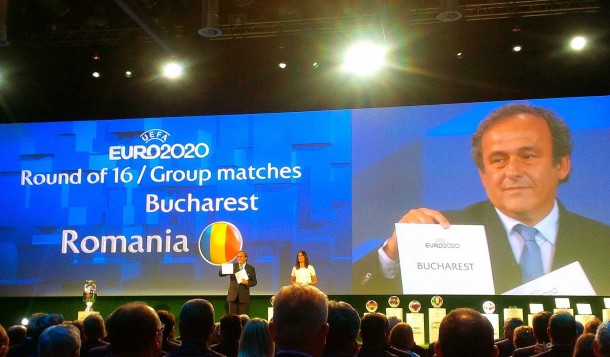 Bucharest, March 15, 2016/Independent Balkan News Agency
By Irina Stoica
Romania may no longer be taken into consideration as host of several matches at the European Championship in 2020. The concern was voiced out by the President of the Football Federation (FRA), after he learned that Bucharest metro line that would connect the main airport and the mail railway station will not be operational in 2020.
"I'm running out of optimism", FRA president Razvan Burleanu stated today. "I'm not sure we'll be in the position to organize Euro 2020 if we don't respect our commitments. What's the message we're sending? That all we can to is make promises, offer guarantees and never respect them?".
Having an operational metro line to the airport is one of UEFA's prerequisites for hosting four games at Euro 2020. Another prerequisite is to have at least four stadiums that rise up to European standards. In order to modernize some of the stadiums in Bucharest, the investment would be around 80-100 million euros, Burleanu said.