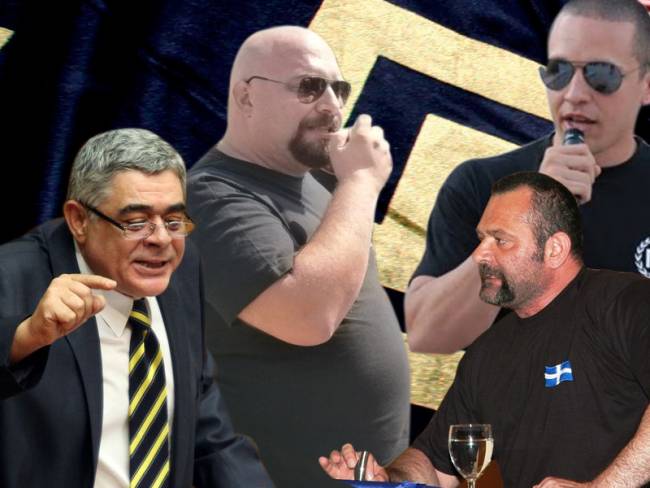 By Spiros Sideris – Athens
To the Court of Appeals will come today the Golden Dawn MPs, Ilias Kasidiaris and Nikos Michos for additional questioning, after the summons that was sent to them by the investigating judge handling the case.
The two MPs have been called to testify after the prosecution against them for the offense of aggravated possession of weapons, while Nikos Michos is additionally accused for violation of the Narcotics Act.
On Friday, the party leader Nikos Michaloliakos and Members Christos Pappas and Giannis Lagos, will be transferred to the Court of Appeal for questioning.
Yesterday, the MP of the party and wife of Nikos Michaloliakos, Eleni Zaroulia was placed under house arrest, while she was also forbidden from leaving the country.
The Council of Appeals that was asked to solve the dispute that arose after Zaroulia's testimony, between the investigating judge of the case and the prosecution, about whether she should be remanded or not, ruled for the defendant to be set free on the charges of joining and setting up a criminal organization.
The Court of Appeals sided with the view of the investigating judge, who asked for the wife of the leader of the party to be released, and be placed under house arrest, with the exception of her coming and going to Parliament.