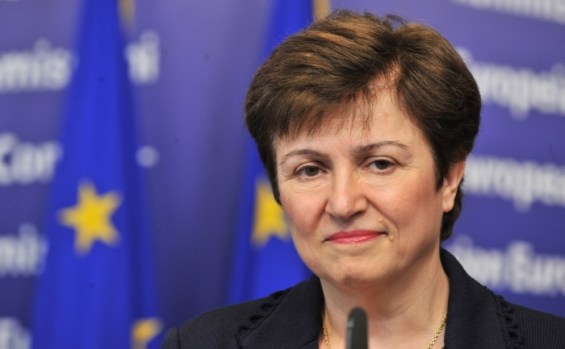 More than a month and a half since Bulgaria has had no European Commissioner, it remains unclear when a candidate commissioner will be named, and who that nominee will be.
The vacancy was created on January 1 when the resignation of Bulgaria's Kristalina Georgieva, who had been vice-president in charge of the EU budget and human resources, took effect.
A key issue is whether Bulgaria's current caretaker Cabinet headed by Ognyan Gerdzhikov may and will nominate the replacement, before the country's early parliamentary elections scheduled for March 26.
Gerdzhikov has raised the possibility of the government making the nomination, though one of his deputy prime ministers repeatedly has poured cold water on the idea. Perhaps surprisingly, GERB leader and former prime minister Boiko Borissov said on February 20 that he thought the caretaker Cabinet should nominate the candidate commissioner.
In a television interview on February 21, caretaker Deputy Prime Minister Denitsa Zlateva said that the interim administration was not ready to nominate a Bulgarian member of the European Commission.
Zlateva said that her personal opinion was that the nomination would be made at the end of April or early May.
She said that at this stage the caretaker Cabinet had not discussed a candidate commissioner. Zlateva added that no one was benefitting from Bulgaria having no European Commissioner.
A day earlier, Gerdzhikov said that he would be discussing the issue with head of state President Roumen Radev.
Gerdzhikov said that, on the one hand, the nomination of a commissioner was a party appointment, but on the other hand, Bulgaria was facing going for several months with no commissioner.
"This is not a problem for the EC but on the other hand, it is for us. I am inclined to make an attempt," he said.
Earlier, in an interview on February 11, Gerdzhikov said that Bulgaria's candidate commissioner should be someone who was a prominent personality, an expert, well-known in Brussels and without any party ties.
He said that he had in mind a few names, and did not rule out Gergana Passi, a former cabinet minister in the tripartite coalition government of some years ago. Meglena Kouneva was a good option, but that did not mean that she would be the candidate.
Kouneva was Bulgaria's first European Commissioner after the country joined the EU in January 2007. She has been a minister in three governments of various political stripes, including the 2014/17 Borissov government. This month, she announced that she would not be standing as a candidate in the National Assembly elections in March./ΙΒΝΑ