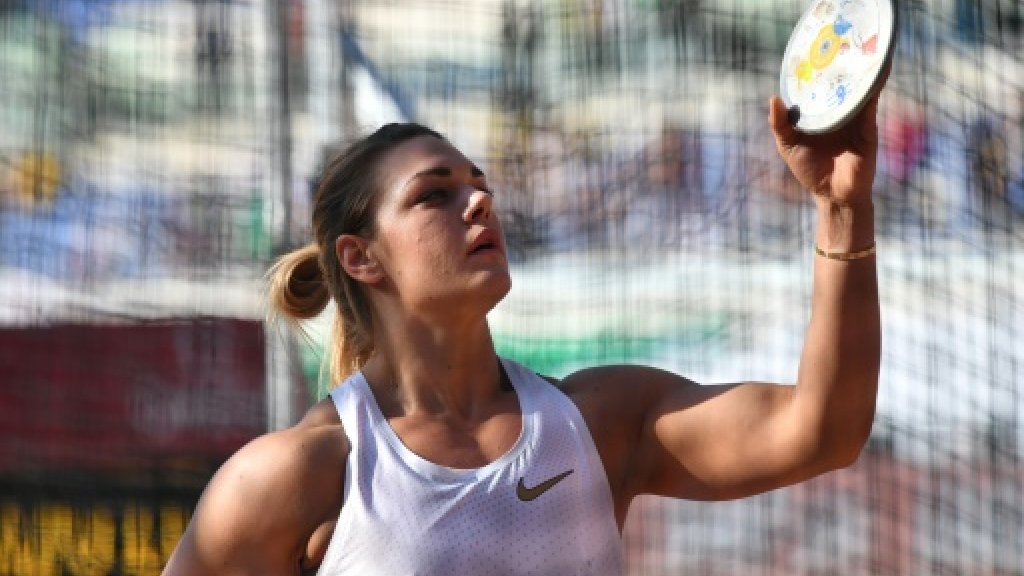 The lady is a discus "whisperer". She finds the targets and never misses.
Sandra Perković, Croatia's golden girl, did it again; and this time she broke a three-decade-old record, in Rome, at the Diamond League event.
Sandra's throw of 68.93 metres broke the record set by the Bulgarian athlete Tsvetanka Khristova back in 1986. "The new women's record in Rome came in the Croatian athlete's fifth throw." The second and third place were taken by Cubans Jaime Perez who came in second with a throw of 66.62 metres, and Denia Caballero who came in third with 63.48 metres.
Sandra Perković has been the reigning Olympic women's discus champion and has had a magnificent season from its very beginning this year.
At the Diamond League meeting in Doha in the beginning of May, she was also the winner after "setting a new league record of 71.38m — a staggering 4.56m ahead of second-place finisher Yaime Perez of Cuba (66.82)", au.eurosport.com had written.
The Croat, "who arrived as the world leader for the season at 69.13m after a throw in March" had then said "This is great. To throw just three centimetres from my national record in my opening meet shows that I'm in great shape. With the season just beginning, this has set me up well for the year."
And it was true as her words were proven right in Rome.
The next Diamond League competition will take place in Oslo, Norway, on June 7, 2018…. / IBNA