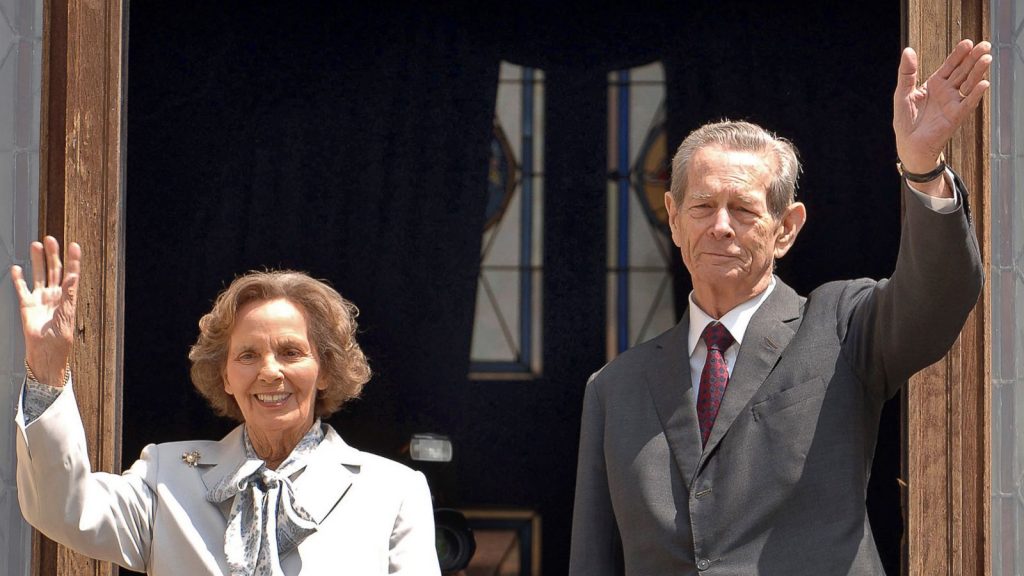 Bucharest, August 2, 2016/Independent Balkan News Agency
Queen Anne, wife of King Mihai of Romania, died on August 1, aged 92, at the Morges Hospital in Switzerland, the Romanian Royal House announced.
Princess Anne of Bourbon-Parma was born on September 18, 1923 in Paris to Prince Rene of Bourbon-Parma and Princess Margaret of Denmark.
She spent her childhood in France, but in 1939, in the context of the Second World War, followed her family to Spain and later on to the United States of America, where she took classes at an art school in New York. In parallel, in order to earn a living, she worked at a Macy's department store.
In 1943, Princess Anne joined the French Army as a volunteer, proving, even since then, a rare tenacity, characteristic to her personality, which helped her overcome the hardships that destiny and history threw in front of her. She participated in the military operations in Algeria, Morocco, Italy, Luxembourg, and Germany. She reached the rank of corporal and after the war was promoted to lieutenant and was bestowed with the French Croix de Guerre.
Princess Anne met King Mihai I in London, in November of 1947. After just a week, the king proposed to her. They were wed on June 10, 1948, in Athens, at the Royal Palace, the ceremonies being attended by the entire Royal House of Greece and members of the Hesse and Hanover houses. The wedding was officiated by the Archbishop of Athens and All Greece, His Holiness Damaskinos.
King Mihai's exile began soon after the wedding. The couple lived in the Villa Sparta, the residence of the Queen-Mother Helen of Greece and Denmark, until the end of 1948. Their Majesties moved to Lausanne in 1949 and later to England, where they lived until 1956, when they returned to Switzerland. They settled in Versoix, where they have lived over 45 years. In 2004 they moved to Aubonne.
On the great religious holidays and depending on public engagements, the royal couple resided in either the Savarsin Castle or in the Elisabeta Palace in Bucharest.
King Mihai and Queen Anne have five daughters — Princess Margareta (b. 1949), Princess Helen (b. 1950), Princess Irina (b. 1953), Princess Sofia (b. 1957), and Princess Maria (b. 1964).
On June 10, 2008, Queen Anne and King Mihai celebrated their Diamond Anniversary, after 60 years of marriage. On June 10, 2013 the royal couple celebrated their Sapphire Anniversary marking 65 years of marriage, thus becoming the first couple in the history of kings and rulers of Romania to have had such a long marriage.
Source: Agerpres