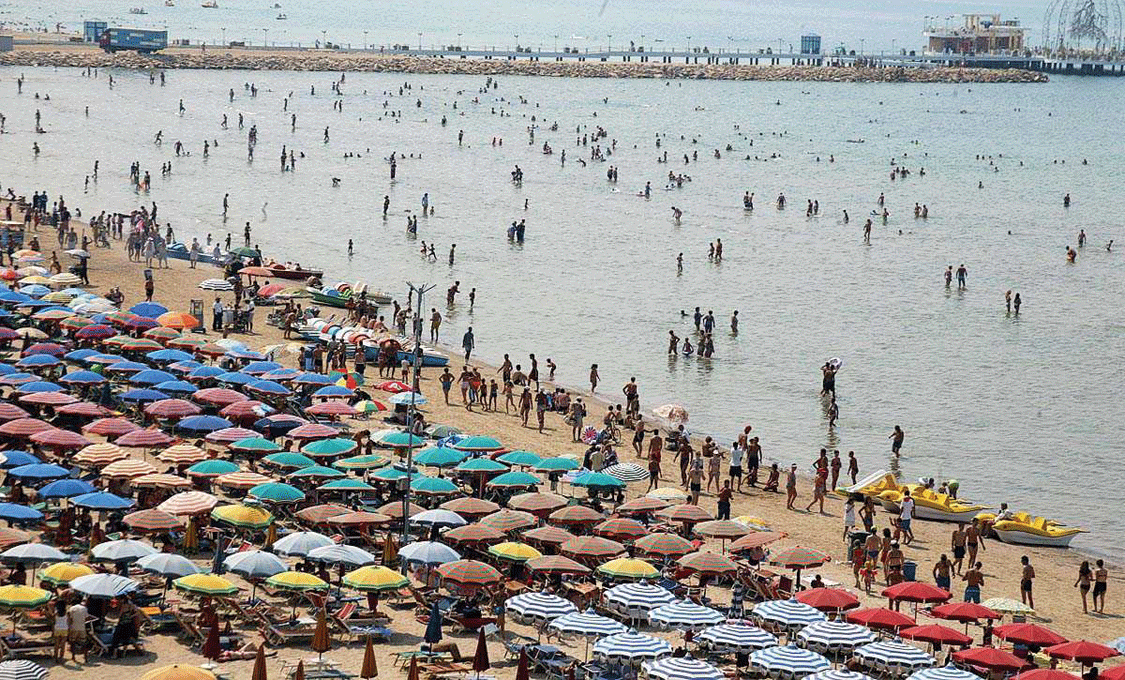 Tirana, 1 June 2016/Independent Balkan News Agency
By Edison Kurani
On the verge of the summer holiday season, Albanian authorities have conducted an observation of the waters of the country and have identified an increase in its quality of up to 25% more than the previous year.
The National Environment Agency (NAE) has carried out a ranking where it takes into account the average of the last four years, 2012-2015.
Based on this information, European Environment Agency (EEA) says that the results from the observation of beaches in 2015 are better.
"The results of the micro-biological monitoring of the quality of beaches in Albania for 2015 are much better than other years", states the report of the European Environment Agency.
Meanwhile, the head of the National Environment Agency, Julian Beqiri offers more details on the inspection of beaches. "For 2015, we monitored 78 locations in beaches. 53 of them had an excellent quality, 12 of them had a very good quality, 5 of them had an adequate quality and 8 had a poorer quality".
In spite of these results, NEA notes in its report published in the recent hours, that the Albanian coastline is not ranked among the cleanest in Europe.
As far as this is concerned, Mr. Beqiri says that the results of the report are based on the average of a four year observation and adds: "Thus, the results are based on the monitoring of water from 2012 until 2015 and not in the quality of waters in 2015, which have seen an increase by 20 to 25% compared to 2014."
While institutions clash with each other through declarations, the citizens know how to evaluate the beaches of the country.
In Durres (photo) which has the longest coastline in the country, many people complain that the quality of beaches is bad. In fact, NEA identifies 4 main beaches which have an unacceptable quality and 15 others have adequate and good standards.
Four other beaches which have a bad quality are located in the coastline of Kavaja.
The cleanest beaches are in the waters of Adriatic in Velipoja, Shengjin, Cape of Rodon, Lalzi Bay and in the Ionian sea in the south, in Dhermi, Himara, Qeparo, Borsh and Ksamil.
Problematic beaches are in Vlora, Saranda, etc. /balkaneu.com/