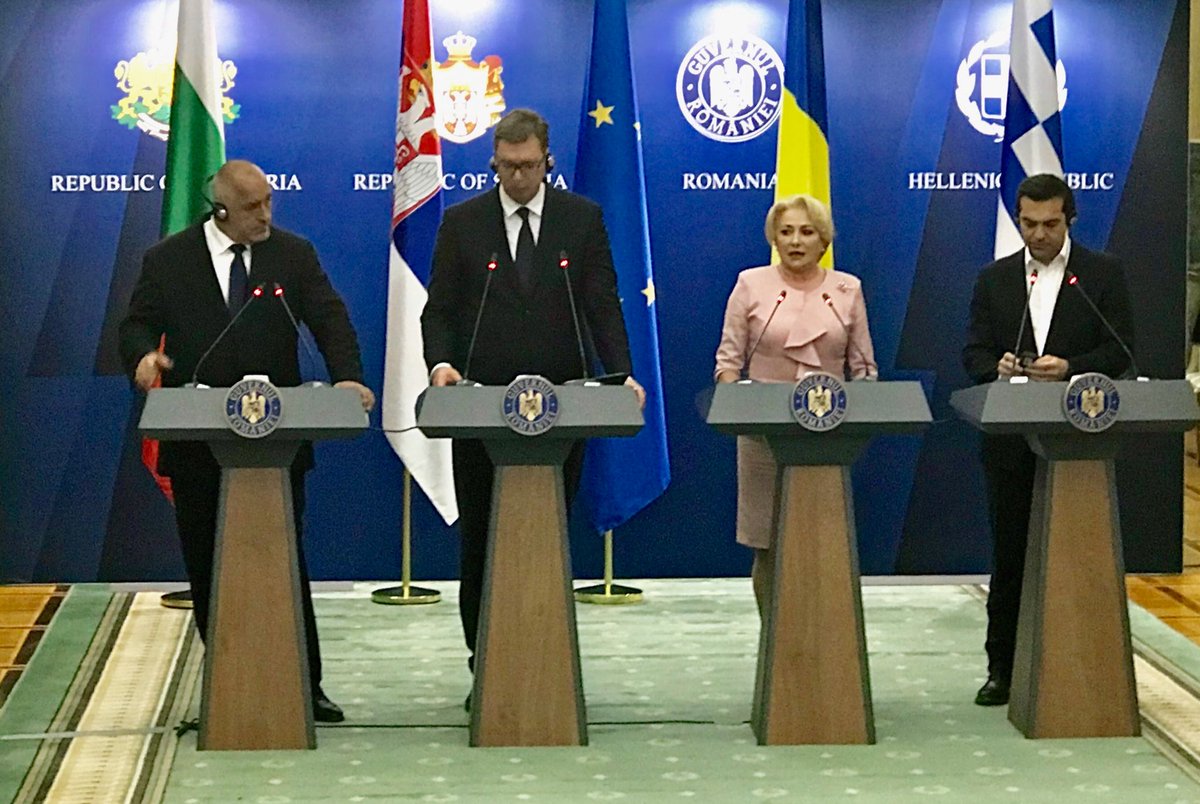 Thessaloniki is becoming the capital of the Balkans, as on July 4, 2018, it will host another summit of Balkan countries.
The leaders of Bulgaria, Greece, Romania and Serbia will meet again this time on the occasion of the 4th Quadrilateral Summit, completing the first round of a co-operation that began in Varna, Bulgaria, in October 2017.
Alexis Tsipras, Boyko Borissov, Aleksandar Vucic and Viorica Dăncilă will meet in Thessaloniki, thus strengthening co-operation between their countries in order to benefit the wider region.
According to information, the issues that will be discussed again will concern stability and security in the region, economic co-operation in the fields of transport, energy, infrastructure, security and co-operation at military and cross-border level.
A major topic in the discussions between leaders will be infrastructure and interconnectivity across the Balkans, focusing on the four countries' rail, road, digital and energy interconnections. Projects whose implementation will inspire the wider region and highlight the co-operation of the countries. In addition, initiatives and wider participation of states in initiatives such as "16+1 initiative" will bring closer the co-operation between Greece, Bulgaria, Romania and Serbia.
Also, the four leaders will discuss regional and international issues as well as the European perspective of the Western Balkans, following the decisions of the EU Summit…. / IBNA