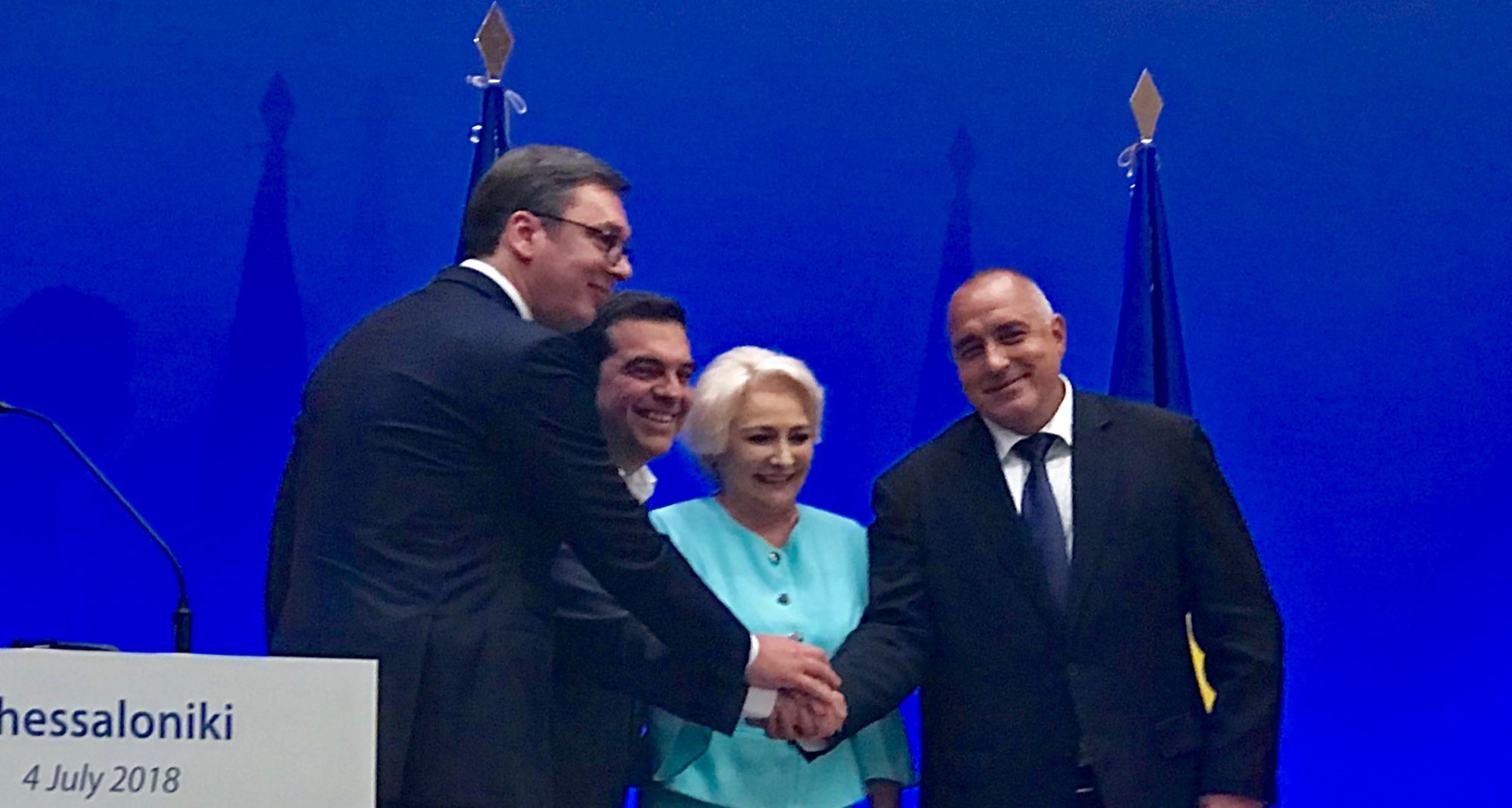 The 4th Quadrilateral Summit of Greece, Bulgaria, Romania and Serbia, held in Thessaloniki on July 4, further deepened the co-operation of the four Balkan countries, creating a developmental axis that "fits" in China's 16 + 1 Initiative.
The satisfaction expressed by the four leaders in Thessaloniki over the results of the summit is not accidental. It is "good news" for the region the joint statement made at the end of the event, read quoting the Serbian President Aleksandar Vucic. For their part, Bulgarian Prime Ministers Boyko Borissov and his Romanian counterpart Vasilica-Viorica Dăncilă talked about the need to implement the major infrastructure projects for the interconnectivity of the states, while, Alexis Tsipras referred to the implementation of the intermodal transport link project to be implemented as an initiative of the four countries.
In discussions beyond the assessment of regional and international developments, an extensive report was made on the 16 + 1 Chinese Initiative. The 7th Session of the 16 + 1 Initiative will be held in Sofia on July 7, 2018 in the presence of the People's Republic of China Li Keqiang.
The countries of Central and Eastern Europe participating in the Initiative are Albania, Bosnia and Herzegovina, Bulgaria, Croatia, the Czech Republic, Estonia, Hungary, Latvia, Lithuania, Macedonia, Montenegro, Poland, Romania, Serbia, Slovakia and Slovenia.
A major topic of China's Co-operation with Central and Eastern Europe 16 + 1 is to "deepen open and pragmatic cooperation for inclusive prosperity" which reflects the general willingness of participating countries to use existing opportunities to strengthen co-operation and achieve practical results for the benefit of all.
The main design of the Initiative is primarily China's investment interest in implementing a transport network to and from Europe with major projects for the upgrading of motorways and railways. Thus, the implementation of the design of the intermodal "transport ring" announced at the 4th Quadrilateral in Thessaloniki, will be coupled with the Chinese initiative and will strengthen the economy of the four countries. Moreover, it will lift their isolation from international trade as the region will become the commercial hub area.
It should be noted that for the first time since 2012, Greece will participate in the "16 + 1" Co-operation with Central and Eastern Europe as an observer, represented by the Greek Minister of Transport and Infrastructure, Christos Spirtzis …. / IBNA