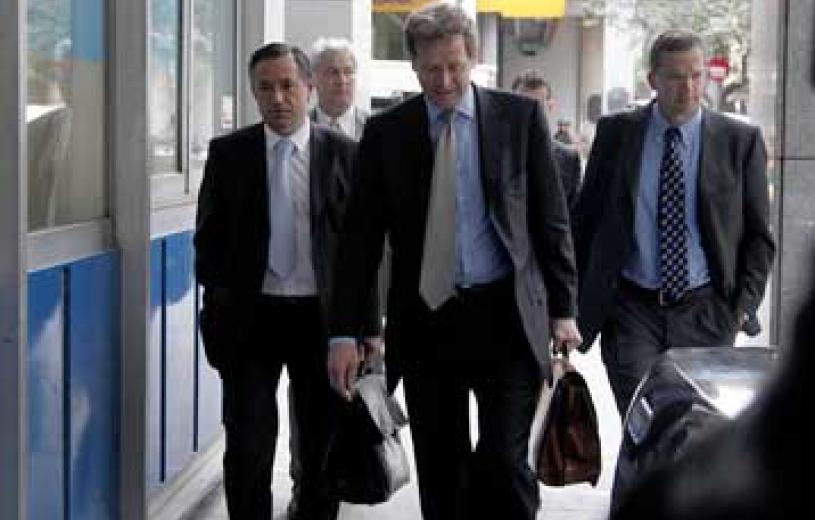 Athens, October 21, 2015/ Independent Balkan News Agency
By Zacharias Petrou
The Greek government will commence talks with the so-called "quadriga" of creditors in Athens where the chief inspectors from the European Central Bank (ECB), the European Commission (EC), the International Monetary Fund (IMF) and the European Stability Mechanism (ESM) have arrived.
According to the EC, the creditor institutions will assess "progress in the implementation of the program, with special regard to the fulfillment of the milestones and the outlook of the first review."
The Syriza-ANEL government wants to wrap up the review of the country's bailout program implementation as soon as possible in order to unlock 2 billion euros in bailout funds and pave the way for debt relief talks to begin.
Another set of milestones is to be adopted by mid-November for the disbursement of a 1 billion euros tranche. It will focus on the reform of the social security system involving further pension cuts, tax hikes for farmers and legislation on banks' non-performing loans.
The representatives of Greece's international creditors will remain in Athens until Friday. During their visit they are set to hold talks with Finance Minister Euclid Tsakalotos, Alternate Finance Ministers Giorgos Houliarakis and Tryfon Alexiadis and other top government officials.
State Minister Alekos Flabouraris who is responsible for the coordination of the government and oversees policy implementation will also be involved in negotiations as part of the review process.
Fiscal issues, taxation and the 2016 budget will be at the top of the agenda with creditors scrutinizing the first set of agreed prior actions and determining what remains to be implemented.
So far less than half of the 49 measures known as "prior actions" have been delivered by the Tsipras administration. A total of 33 actions must be implemented succesfuly by the end of next week in order for agreed deadlines to be met and bailout cash to be disbursed.
Key deliverables in October in order for the recapitalization of the banking system to begin include difficult reforms and measures for which the government is searching alternatives.
The next meeting of eurozone finance ministers is scheduled for 9 November where disbursement of the 2 billion euro tranche to Athens could be approved.