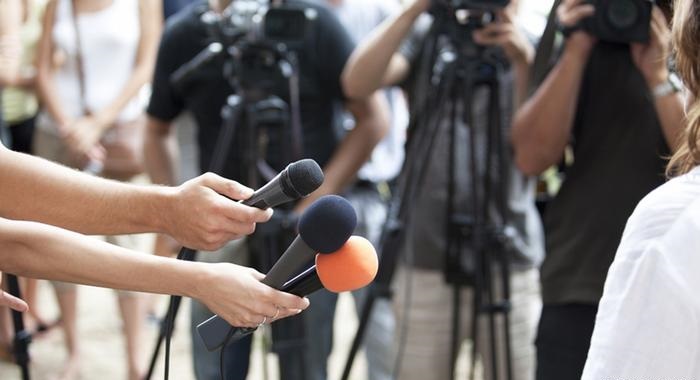 IBNA Special Report
Skopje, February 4, 2015/ Independent Balkan News Agency
By Naser Pajaziti
Debates continue in FYR Macedonia in relation to the "Putsch" affair which relates to the charges pressed against the leader of Macedonian opposition, Zoran Zaev for espionage and for attempting to seize power through non democratic ways and through the publication of materials and documents that relate to scandals and affairs of the current government.
The situation seems tense after the Public Prosecution prohibited the publication of every material or document that relate to the "Putsch" case.
Prosecution declared that it will sanction all of those who publish materials that relate to the warnings of the leader of the opposition party LSDM (Macedonian Social Democratic Union), Zoran Zaev for the publication of documents and evidence regarding scandals of the current government. Zaev has regarded these documents as a "bomb" against the government, which will lead to the resignation of PM Nikola Gruevski and the fall of the government.
Opposition leader has warned that the first materials are expected to be published within this week, but according to him, this will shock all the citizens about the scandals of this government.
Prosecution has issued a warrant, demanding to the Ministry of Interior to investigate the publication of a video footage which shows a meeting between Gruevski and Zaev and where they seem to be talking about the so called "bombs" of the opposition.
Journalists associations have been divided into two camps in relation to the latest developments and warnings for the publication of materials by the opposition leader.
Macedonian Association of Journalists (MAN), which consists of members from pro government media, is not in favor of publishing the materials of the opposition leader and according to this association, this is based on the laws of the countries. "We appeal for media to be responsible and respect the law, which says that materials secured in an unlawful way cannot be published", said MAN.
Naser Selmani, head of ZNM, declared for IBNA that the code of journalists is clear and is based on the freedom of speech, therefore according to him, it's the duty of journalists to publish information and not conceal them.
"Journalists must certainly comply with the state laws, but they must not conceal something which goes against public interest. I believe that these principles are enough for our members to decide what to publish", declared Naser Selmani.
Ministry of Interior has not commented the situation in relation to the reporting on the media, but it said that it will even prosecute medias, if the prosecution believes that this is necessary.
USA, European Union and the majority of West European embassies in the country have called for respect of the freedom of media and to offer transparency in the "Putsch" case. /ibna/