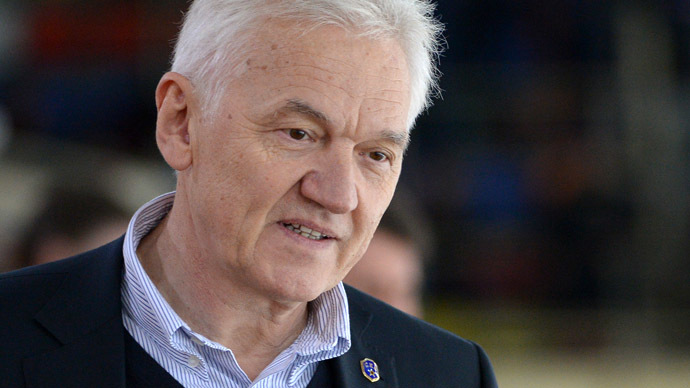 Belgrade, October 13, 2016/Independent Balkan News Agency
By Milos Mitrovic
Gennady Timchenko, billionaire and a friend of the Russian president Vladimir Putin has become Serbia's honorary consul in Russia, president Tomislav Nikolic revealed at the ceremony in Sankt Petersburg on Wednesday.
After the opening of the General Consulate, Nikolic thanked Timchenko for his "unselfishness, dedication and love" which enabled the handover of the building "to our brotherly nations".
The Serbian president stressed that his country would be "eternally grateful to Russia, first of all to president Putin on his sincere support in protecting Serbia's territorial integrity and preserving its national interests at the international stage".
"A great visionary who provides better and calmer future to his citizens is now the hope to a number of nations not strong enough and endangered by force, and most important foundation in the fight against the big evil in the world – terrorism", Nikolic praised Putin.
"The appointment of Timchenko could further complicate Serbia's standing in the West", Associated press stated in its report from Sankt Petersburg.
"Serbia wants to join the 28-nation European Union but has refused to impose Western-backed sanctions against the Kremlin for its role in the Ukrainian crisis", American agency recalled stressing that Timchenko is "billionaire friend of Russian President Vladimir Putin".
Timchenko is on a U.S. sanctions list over Ukraine.