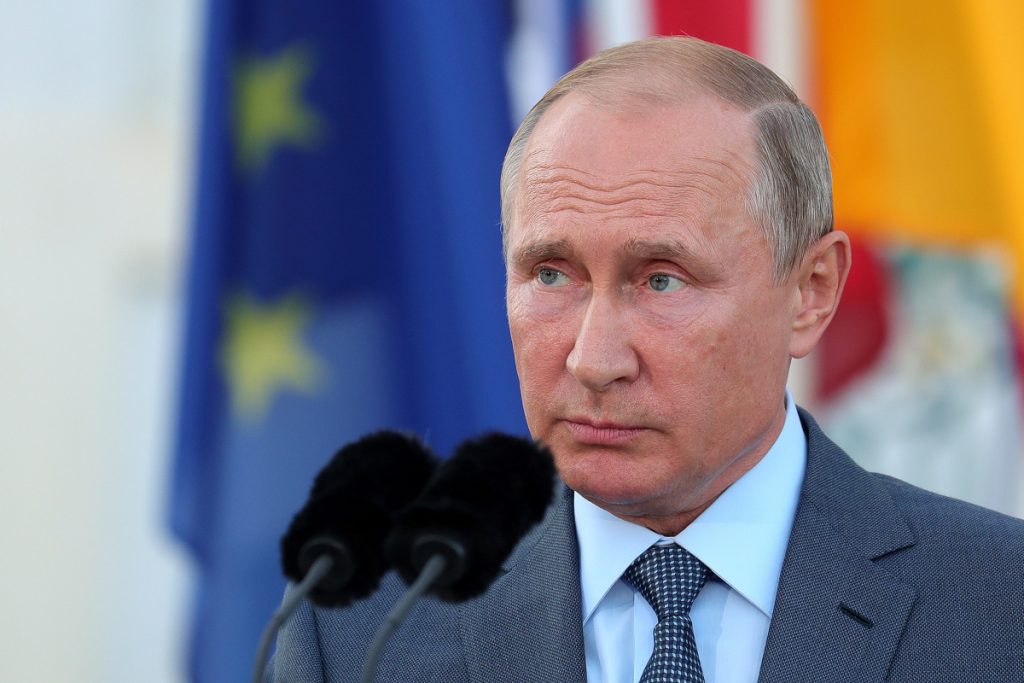 Potpredsednica Vlade Srbije Zorana Mihajlović izjavila je da najavljeno okupljanje građana u Beogradu, koji žele da pozdrave predsednika Srbije Aleksandra Vučića i predsednika Rusije Vladimira Putina tokom njegove posete Srbiji u četvrtak, ne predstavlja kontramiting.
"Nije kontra, jer ljudi koji će doći dolaze da pozdrave pre svega predsednika Putina i predsednika Vućića. Nije ni miting jer ne demonstriraju ni protiv čega, već žele da pozdrave jednog od najvećih državnika na svetu. To nije ni kontramiting jer bi to značilo da pored onih koji bi da pozdrave predsednike imate i one koji su protiv toga", rekla je Mihajlović.
Javnosti nepoznata organizacija Centar za razvoj Beograda najavila je da će ispred Hrama Svetog Save organizovati svečani doček za Putina kojem bi, prema navodima medija, trebalo da prisustvuje oko 70.000 ljudi. Taj skup podržala je vladajuća Srpska napredna stranka.
"Mi smo mala država da bi smo razmišljali da li nam neko od država ili državnika treba ili ne. Svi su dobrodošli. Srbija treba da ima dobre odnose i sa istokom i sa zapadom", kazala je ona.
Mihajlović je rekla da treba da poželimo dobrodošlicu svim državnicima sveta, navodeći i da su pre Putina ovde dobro dočekani predsednik i premijer Kine, a da će uskoro lepo biti primljen i francuski predsednik Emanuel Makron.
Većina političkih stranke u Srbiji gleda blagonaklono na Putinovu posetu. Neke od onih koje misle drugačije su Liga i Vojvođanska partija koje su u zajedničkoj akciji okačile transparent na auto-putu kod Beograda, na kojem je ispisana poruka lideru Rusije Vladimiru Putinu.
Na transparentu piše na ruskom da "Srbija nije Rusija".
Ministar spoljnih poslova i predsednik SPS-a Ivica Dačić je istakao da se veoma raduje što će u sastavu delegacije koja prati ruskog predsednika biti i njegov kolega, šef diplomatije Rusije Sergej Lavrov.
U brojnoj delegaciji koja će pratiti ruskog predsednika Vladimira Putina biće i šef "Roskosmosa", nekadašnji ruski ministar odbrane Dmitrij Rogozin.
Fontana na beogradskom Trgu Slavija od sinoć sija u bojama zastava Srbije i Rusije./IBNA