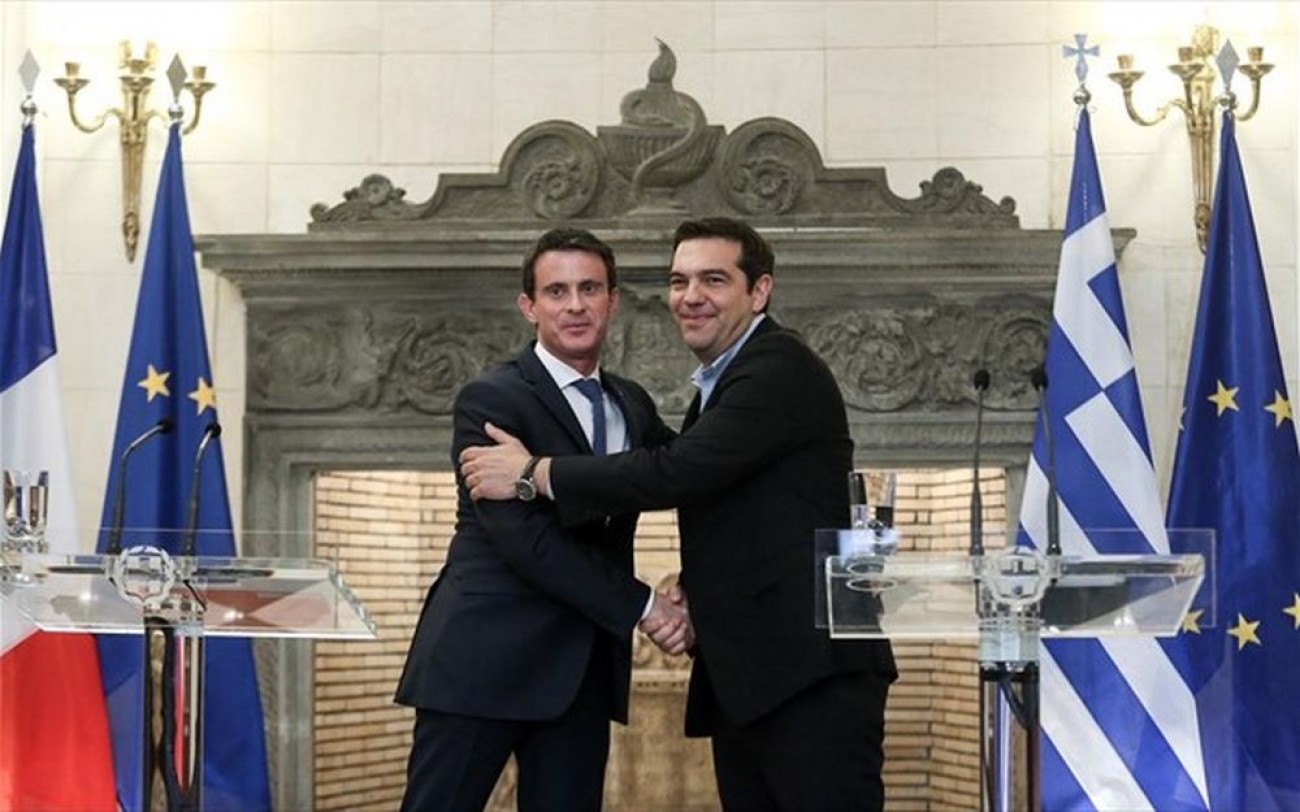 Athens, June 6, 2016/Independent Balkan News Agency
By Spiros Sideris
After the successful first assessment by the lenders on the aid program to Greece, ie the 3rd Memorandum, Greece is fast becoming the focus of economic interest. After Vladimir Putin, it was the turn of Prime Minister of France Manuel Valls to visit Greece and to open discussion on cooperation in economic and energy level.
During the two-day visit of the French Prime Minister to Greece, the entire range of bilateral relations was discussed with the Greek Prime Minister.
Immediately after the private meeting and the signing of a strategic partnership road map between Greece and France, the Greek PM referred to the historical ties linking the two countries, noting that "in difficult times we support and have supported each other".
Mr Tsipras made referrence to the position of France in the difficult negotiation, noting that the French government stood by the Greece and the Greek people, fending off extortion and extremities, which starting with Greece, were endangering the cohesion of the eurozone.
He also mentioned the Eurogroup decision, which "marks a new starting point for the Greek economy" and the decision for the impairment of the greek debt, which "is an important step to restore the confidence of markets and investors"; a confidence that will be reinforced with the necessary radical reforms to restart the economy and development.
Referring to the Greek-French cooperation, Alexis Tsipras said that priorities have been placed in areas relating to, inter alia, know-how in public administration, investment in infrastructure, energy, tourism, research, culture.
In the meeting it was agreed the intensification of cooperation between the two countries for a democratic and social Europe, while regional developments and the refugee crisis were also discussed, for which the prime minister noted that France is the first country in refugee relocations from Greece.
He emphasized, finally, that despite the fact that Paris faces a serious problem with flooding, Mr Waltz did not postpone his journey and came to support Greece.
"I came to Greece with a message: France at the side of Greece", Mr Manuel Waltz stressed during his own statements.
The French PM sent a message to French investors saying "come Invest in Greece" and expressed his confidence that the Greek government that "will proceed with the reforms".
Mr Waltz said that a year ago there were some who imagined that Greece had no place in the Eurozone and emphasized the efforts of Francois Hollande to avoid this.
"A eurozone without Greece, the Schengen Treaty without Greece, represents a different vision for Europe, which we do not share", stressed the French prime minister, indicating that the tranche of European aid to Greece will be given soon, while expressed hope to reach a solution for debt relief.