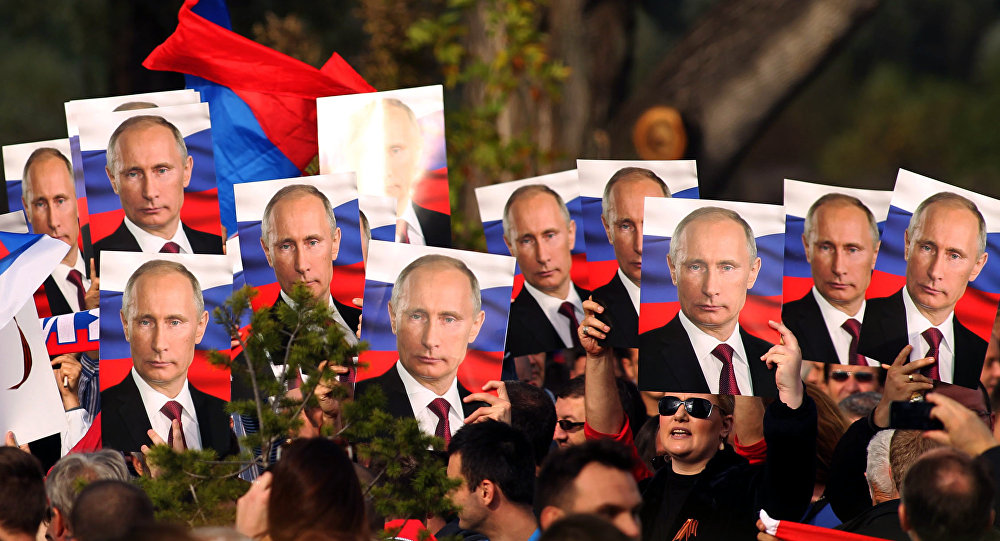 The Russian ambassador to Serbia, Alexander Chepurin has conveyed a message of the Russian president Vladimir Putin to his Serbian counterpart Aleksandar Vucic, suggesting he could visit Serbia in January 2019. Vucic had invited Putin to Belgrade during his latest visit to Moscow, earlier this month.
At the meeting with Chepurin today, Vucic underlined that "it is an extraordinary honour for Serbia to have Vladimir Putin as its guest again".
Putin has visited Serbia only once so far, in October 2014.
"Belgrade will demonstrate how generous its hospitality is", Vucic told the Russian ambassador, according to the presidential cabinet's press release.
Preparations for Putin's visit will begin "immediately" in order to reaffirm the "traditional friendship between the two countries and the brotherhood shared by the two peoples".
Vucic and Chepurin have announced that the bilateral inter-governmental committee for co-operation would hold a session soon "to draw up concrete joint projects of economic co-operation in the interest of a more intense trade flow."
Vucic told Chepurin that he was "very honoured" to have spoken with Putin in Moscow, on October 2.
Since assuming power in Serbia in 2012, Vucic has already met the Russian head of state 13 times. During their latest encounter in the Russian capital, he reiterated that, "as a free and independent country", Serbia "will preserve its military neutrality". However, according to Russian daily Kommersant, Putin was not supportive of Vucic's idea over the land swap between Serbia and Kosovo at that meeting.
Chepurin and Vucic said on Friday that the results of that visit were "of significant importance for the future comprehensive collaboration" (between the two sides).
They also had the opportunity to discuss the current situation in the region, stressing a common expectation: that "Western Balkans will remain committed to peace and stability"…. / IBNA
Main Photo (File): Belgradians holding pictures of Russian president, Vladimir Putin