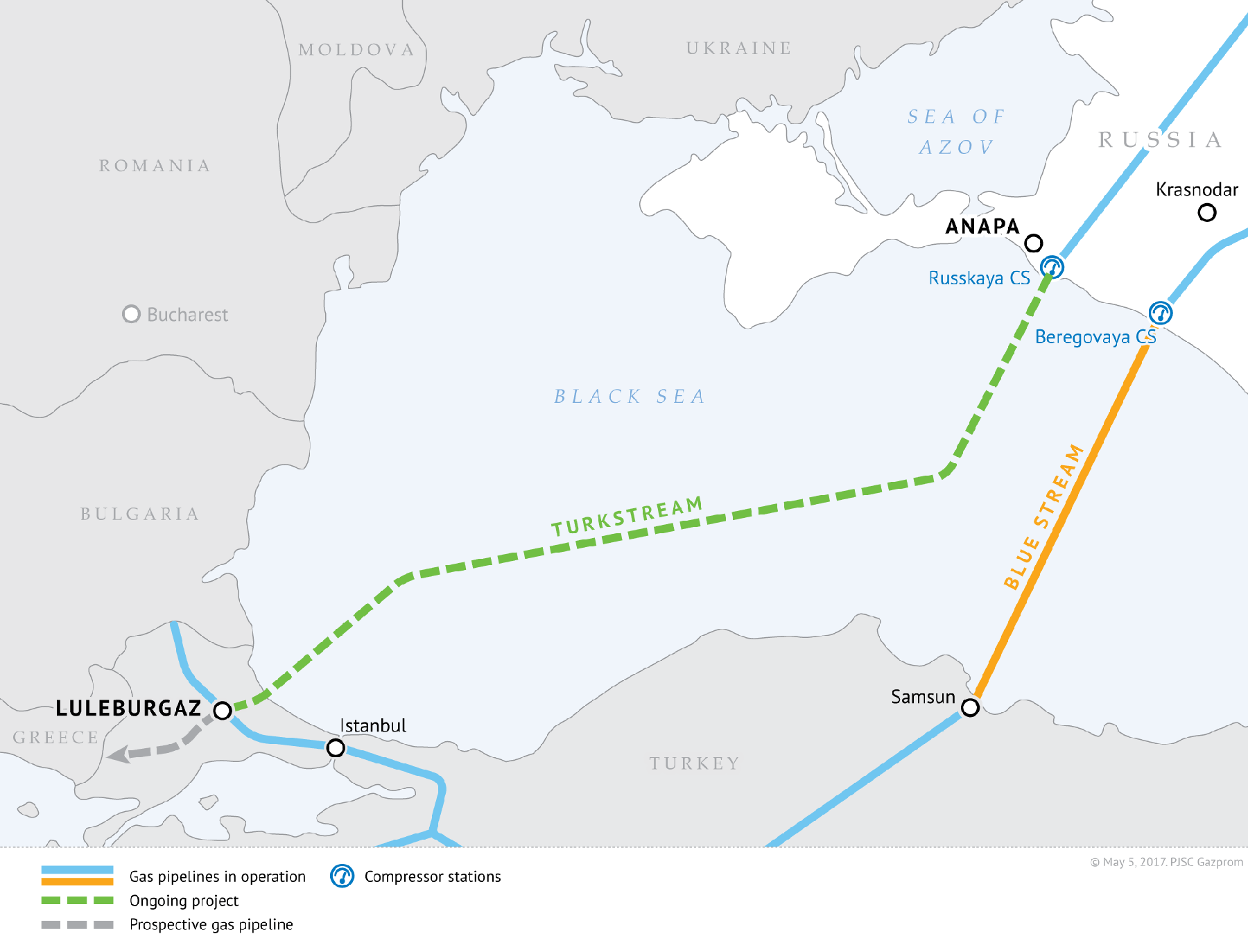 Russian President Vladimir Putin is expected to be in Istanbul on November 19 to attend the official ceremony for the completion of the construction of the Turkish Stream pipeline.
"Russian President Vladimir Putin will participate in the ceremony to complete the construction of the subsea section of the Turkish Stream gas pipeline. The ceremony will take place in Istanbul on November 19", said the Kremlin spokesman, Yury Ushakov.
The Turkish Stream pipeline, which has two parts, is expected to carry natural gas – and in particular 31.4 billion cubic meters of natural gas per year – under the Black Sea from Russia to Turkey.
The first part of this pipeline will, according to the plan, link the Russian Black Sea directly to Turkey, while the second part will cross Turkey's territory until the country's borders either with Bulgaria or with Greece.
The goal of Moscow is the Turkish Stream pipeline to fuel the SE Europe market with Russian gas.
At the end of October, Serbian Energy Minister Aleksandar Antic expressed Belgrade's interest in being part of this planning.
The date of the visit of Russian President Vladimir Putin to Serbia is pending, but it is known that it will take place in January.
According to Russian media, Moscow is considering the possibility the Turkish Stream pipeline continuing from Bulgaria to Serbia, or alternatively crossing the territory of Greece to reach Italy.
There has also been a signing of an agreement that could strengthen this version./IBNA