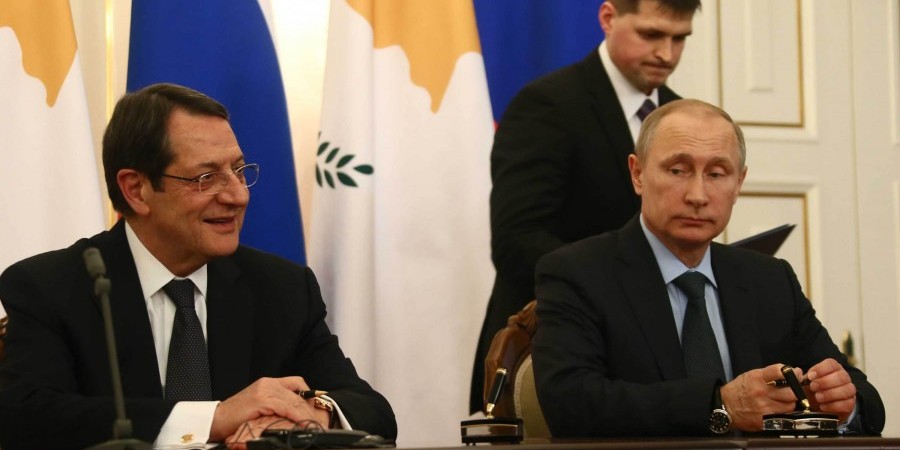 Nicosia, February 25, 2015/ Independent Balkan News Agency
By Kyriacos Kyriacou
Russian President Vladimir Putin and Cyprus President Nicos Anastasiades have signed today, during a meeting at Putin's house in Moscow, eight bilateral agreements, along with a Memorandum of Understanding between the Cyprus Securities and Exchange Commission and the Central Bank of Russia.
Moreover, an MoU was signed between the Cyprus Investment Promotion Authority (CIPA) and "Invest in Russia".
Putin revealed in a press conference that one of the agreements signed allows Russian vessels to dock in Cypriot ports.
"This concerns our vessels that take part in international efforts to combat terrorism and piracy", the Russian President said.
The President of the Russia Federation expressed gratitude over Cyprus` stance vis-a-vis EU sanctions.
The President of the Republic of Cyprus is paying an official visit to the Russian Federation since Tuesday.
Anastasiades noted from his part that Cyprus was from the start in favor of a constructive dialogue with Russia and expressed his government`s determination to work for the restoration of the strategic cooperation between Moscow and Brussels.
Referring to the Cyprus issue, Vladimir Putin reiterated Russia`s commitment to a principled stance for a comprehensive and just Cyprus solution, in accordance with UN Security Council resolutions, with President Anastasiades thanking him on behalf of the Republic of Cyprus.
Cyprus has been divided since 1974, when Turkish troops invaded and occupied its northern third.