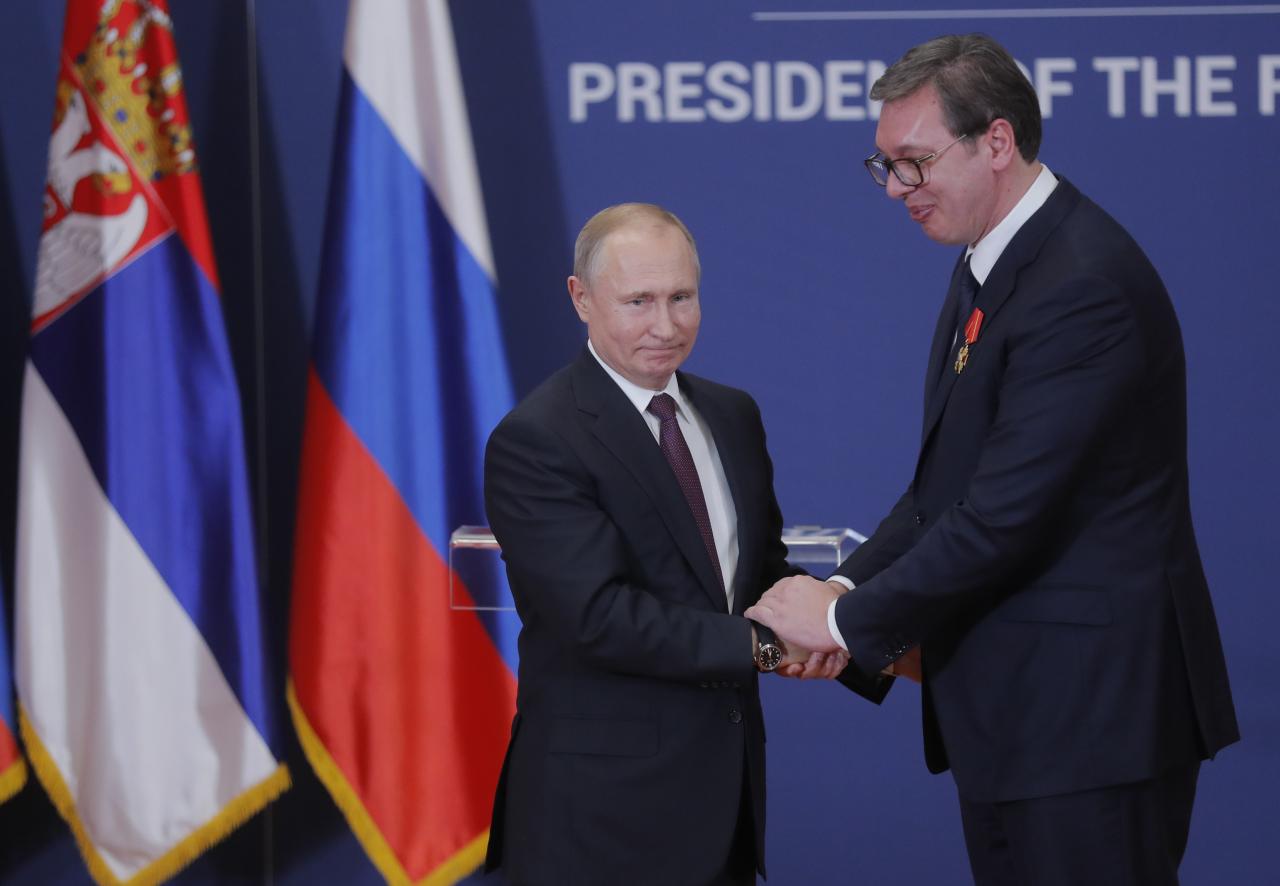 The Russian-Serbian relations share a long history and tradition; we fought together in World War I and we are grateful that the memories have not faded, Russian President Vladimir Putin said following his meeting with Serbian President Aleksandar Vucic.
The Russian President announced that Vucic had accepted his invitation to be a guest of Russia in the first week of May, in order to attend Victory Day celebrations on May 9, expecting that the Serbian Army would march in Red Square.
Putin went on to say that various issues were discussed during the meeting, including the gas pipeline and the Banatski Dvor storage facilities.
Vucic noted that this comprises a rather good economic partnership, as trade is growing each year and I believe that 2020 will be even better.
After congratulating the Russian President on the completion of the gas pipeline in Siberia, he thanked him for his support in the implementation of many projects, such as the Serbian Railway and the assistance to Air Serbia.
Putin noted that Serbian companies are actively represented in the Russian economy, as is the case in the fields of construction and tourism, while highlighting Russia's assistance in modernizing Serbia's military equipment and noting that a co-production agreement was reached.
As for the issue of Kosovo, our position remains unchanged and we pledge to support the UN Security Council Resolution 1244. We are ready to support Serbia's position, if a compromise with Pristina is reached – Putin stated.
He went on to stress that Russia would remain on Serbia's side when it comes to a peaceful resolution being reached for the Kosovo crisis, with respect for Serbia's sovereignty and integrity and with sufficient respect for the rights of all ethnic groups.
Finally, the Russian President promised that Serbia would be granted sufficient quantities of natural gas, no matter what happens with Ukraine, while he did not fail to address the Bulgarian side's obstructions in completing the Bulgarian section of Turkish Stream. /ibna