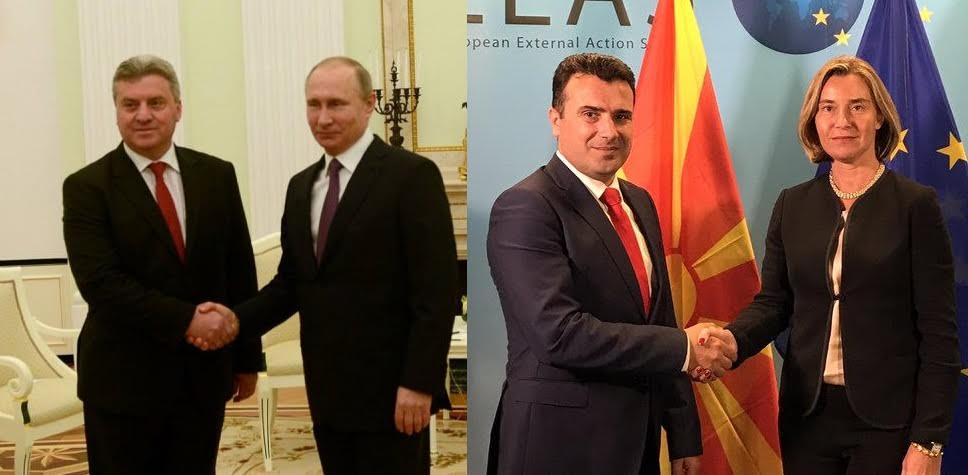 George Ivanov's visit to Moscow and the invitation that the Prime Minister elect, Zoran Zaev has received from Brussels, has been followed with debates by political analysts and diplomats in FYROM.
For the former diplomat, Blagoj Zasov, the priority of the country is to have good relations with Brussels and the EU, but also to have good relations with other big countries.
"European integration should be the country's priority. But we must also preserve good relations with other countries too. I think that the meeting between Ivanov and Putin is a meeting that helps the country. However, our biggest priority is the integration of the country in the EU and NATO", Zasov said.
Meanwhile, the head of the Euro-Atlantic Council in Skopje, Ismet Ramadani told IBNA that the country must focus in the integration of the country in the NATO and EU.
"This must be Macedonia's strategic interest, because there is no other option. Russia is not an option that we like. Western European allies have proven to be allies which have contributed in every aspect for the reconciliation and development of the Balkan countries", Ramadani said.
But, former ambassador Risto Nikovski says that the country must also build good relations with Russia.
"Macedonia must care about its interests and welcome any aid, regardless of where it comes from", Nikovski says.
FYROM found itself under great pressure by Russian officials to distance itself from the West, otherwise, it would face repercussions. This was written by Sunday Times a month ago.
According to the newspaper, this intervention has occurred at a time when the political crisis had reached its peak and two weeks later, it culminated with the violent episodes in Parliament.
The new Prime Minister elect, Zoran Zaev was in Brussels last night, where he was invited in an informal dinner of the prime ministers of the Balkan countries by the EU head of diplomacy, Federica Mogherini.
Meanwhile, president George Ivanov was in Moscow where he met with the Russian president, Vladimir Putin to discuss the developments in FYROM and the solution of the political crisis. /balkaneu.com/