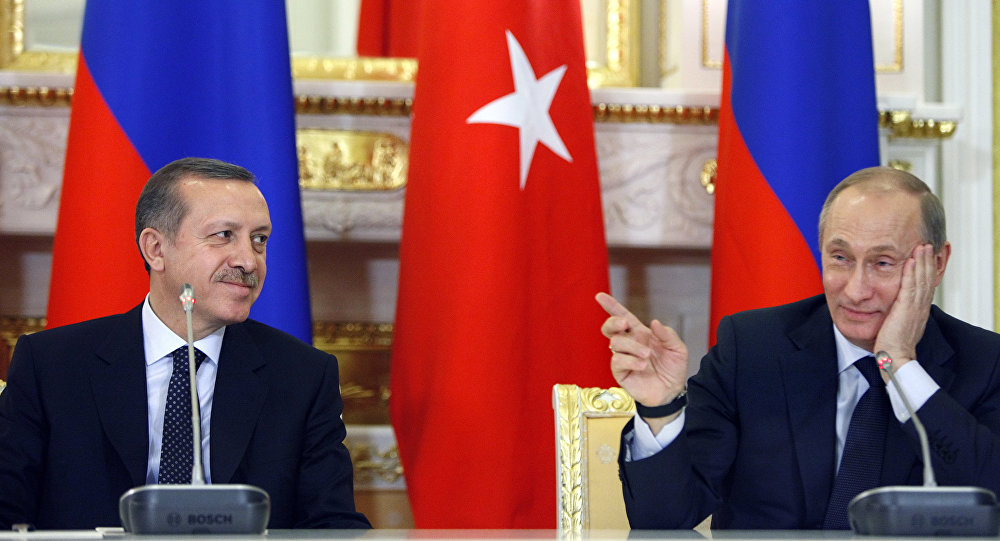 Moscow-Ankara relations on a political tightrope because of Syria
Russia's relations with Turkey have suffered a blow due to the latest developments in Syria. This is also the reason for Vladimir Putin's telephone conversation with Recep Tayyip Erdogan. Officially, the two men discussed all aspects of bilateral relations, but in Ankara, everyone knows that the reason is Moscow's serious disagreement over Ankara's support to the Syrian opposition forces. On Friday, January 12, there was also a telephone conversation of Turkish Foreign Minister Mevlut Cavusoglu with his Russian counterpart Sergey Lavrov.
On January 6, two Russian bases in Syria were attacked by unmanned aircraft (drones). The Russian newspaper Krasnaya Zvezda, an official body of the Russian Ministry of Defence, reported that the drones had taken off from the Muazarra region of Idlib that is controlled by Turkey and where Syrian opposition forces are based. According to the report, the Russian Army General Staff sent a warning letter to the Turkish Army Chief of Staff, Hulusi Akar, as well as to the Turkish Intelligence Services Chief (MIT), Hakan Fidan, and urges them to take immediate care regarding security in the region. 
Ankara was annoyed with the Syrian Army's operations in the Idlib region and called Iran and Moscow diplomats to the foreign ministry to protest over the violation of "the non-conflict" agreement.    
Phone conversations between Moscow and Ankara are expected to continue. Russia's attacks on Syria cannot directly ruin the alliance between the two countries, but Ankara mobilised in order to prevent further tensions…/IBNA
Photo: Alexander Zemlianichenko / AP