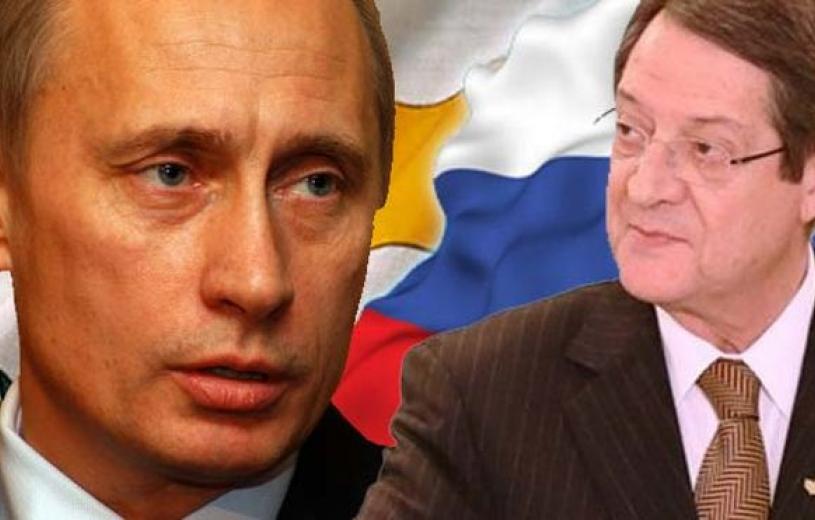 Nicosia, February 26, 2015/ Independent Balkan News Agency
By Kyriacos Kyriacou
President of the Republic of Cyprus Nicos Anastasiades requested Russian President Vladimir Putin`s contribution to efforts for a Cyprus settlement, during the meeting they held on Wednesday in Moscow, in the framework of Anastasiades`official visit to Russia.
The same sources said that the Russian President`s response was that he would make efforts towards this end, focusing on the Turkish side.
Cyprus is divided since the 1974 Turkish invasion and negotiations between the Greek and Turkish Cypriots sided fail to reach a settlement and unify the Eastern Mediterranean island.
The Cypriot President accepted an invitation by Russian President Vladimir Putin to visit Moscow on the 9th of May to participate in the celebrations for the anniversary of the Russian victory in the Second World War.  On his part, the Russian President expressed his intention to pay a visit to Cyprus after an invitation extended to him by Anastasiades.
Putin also expressed his appreciation for Cyprus` stance in the EU as regards the crisis in the Ukraine.
The meeting between the delegations of the two countries lasted 40 minutes more than planned.
Meanwhile, according to the same sources, Russian Foreign Minister Sergei Lavrov expressed discontent for the stance held by some member states of the UN Security Council on the Cyprus issue.
The same sources said that upon an initiative on behalf of President Putin more consultations will take place to strengthen the cooperation between Russian and  Cypriot businessmen in the agricultural sector.  During the meeting it was stressed that the Russian government supports Russian investments in Cyprus.
As regards the new agreement between the two countries in the shipping sector, the Russian side clarified that it is not against any other country.
During their meeting, Russian President and Cyprus President signed eight bilateral agreements, along with a Memorandum of Understanding between the Cyprus Securities and Exchange Commission and the Central Bank of Russia. Moreover, an MoU was signed between the Cyprus Investment Promotion Authority (CIPA) and "Invest in Russia".
Putin revealed in the press conference that one of the agreements signed allows Russian vessels to dock in Cypriot ports.
In the meantime, the Ministers of Energy of the two countries held a tete – a – tete meeting during which they examined the potentials for cooperation.
As regards the meeting between President Anastasiades and Prime Minister Dmitry Medvendev, the same sources said that it focused on economic issues while the Russian side raised the issue of a possible cooperation in aviation.