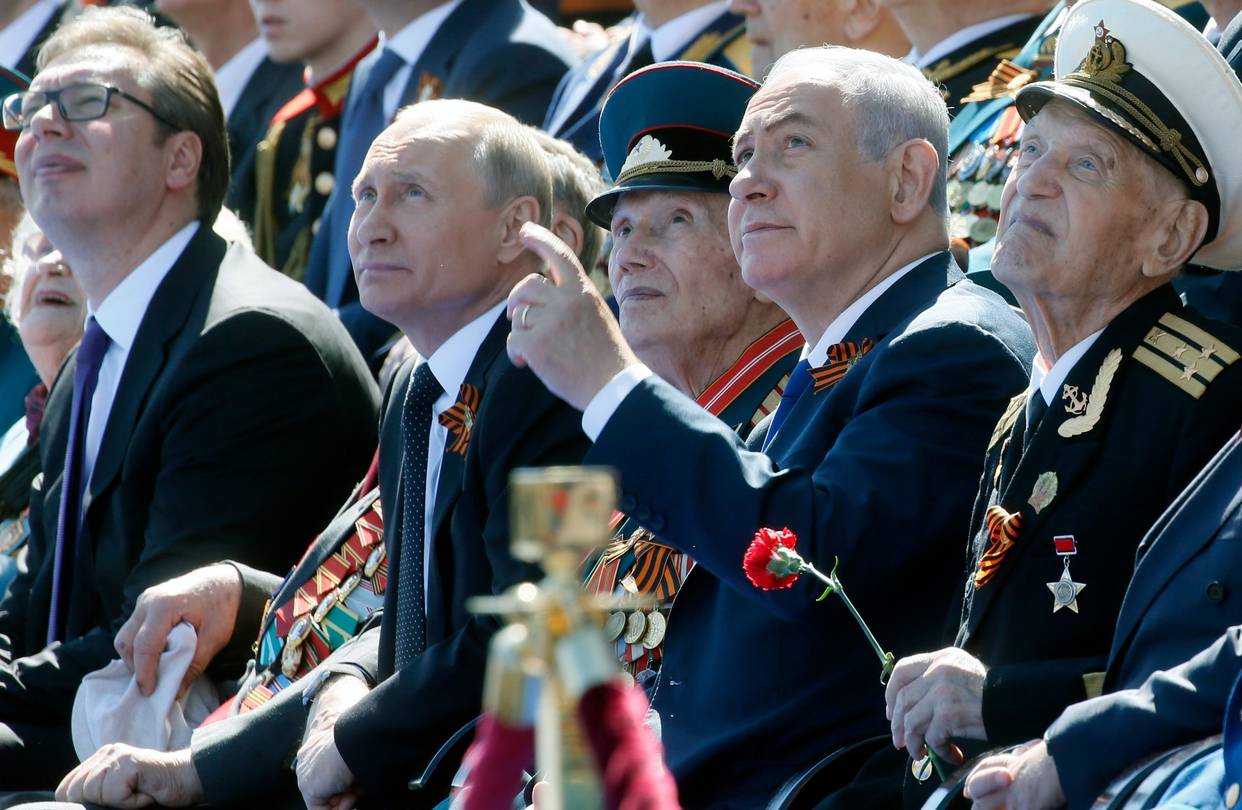 The leaders of Russia, Israel and Serbia – Vladimir Putin, Benjamin Netanyahu and Aleksandar Vucic respectively jointly attended commemorations on the occasion of the Victory Day in Moscow. On Wednesday, the three officials laid wreaths at the Monument of the Unknown Hero in the Russian capital.
During the event, the anthems of the three countries were heard.
The Serbian president was also present at the reception at the Great Palace of Kremlin and attended the traditional march that marks anniversary of the victory against fascism.
Vucic has reiterated that his two-day visit to Moscow during this particular anniversary celebrating and commemorating the victory in the Second World War was a great honour for Serbia.
In the statement for the Serbian national television (RTS), the president underlined that he was marching alongside with the hundreds of thousands of people which have been holding the pictures of their relatives who fought in the war. Vucic was holding the picture of his killed grandfather. As he emphasised, he was killed by the Ustashe militia, the Croatian quislings who sided with the Nazis.
Photo: bta.bg
"My parents have found the picture of my late grandpa killed by the Ustashe", Vucic said.
The Russian military also attended the march. Vucic told RTS that, while marching together with Putin, the Russian president impressed him with his knowledge of the military arsenal of his country.
According to Vucic, Putin also asked him which Russian songs are popular in Serbia.
On Tuesday, Putin held a meeting with Vucic at the Kremlin.
"I am very glad because you are in Moscow, especially on this important occasion which is significant for both Russia and Serbia", Putin told Vucic…. / IBNA