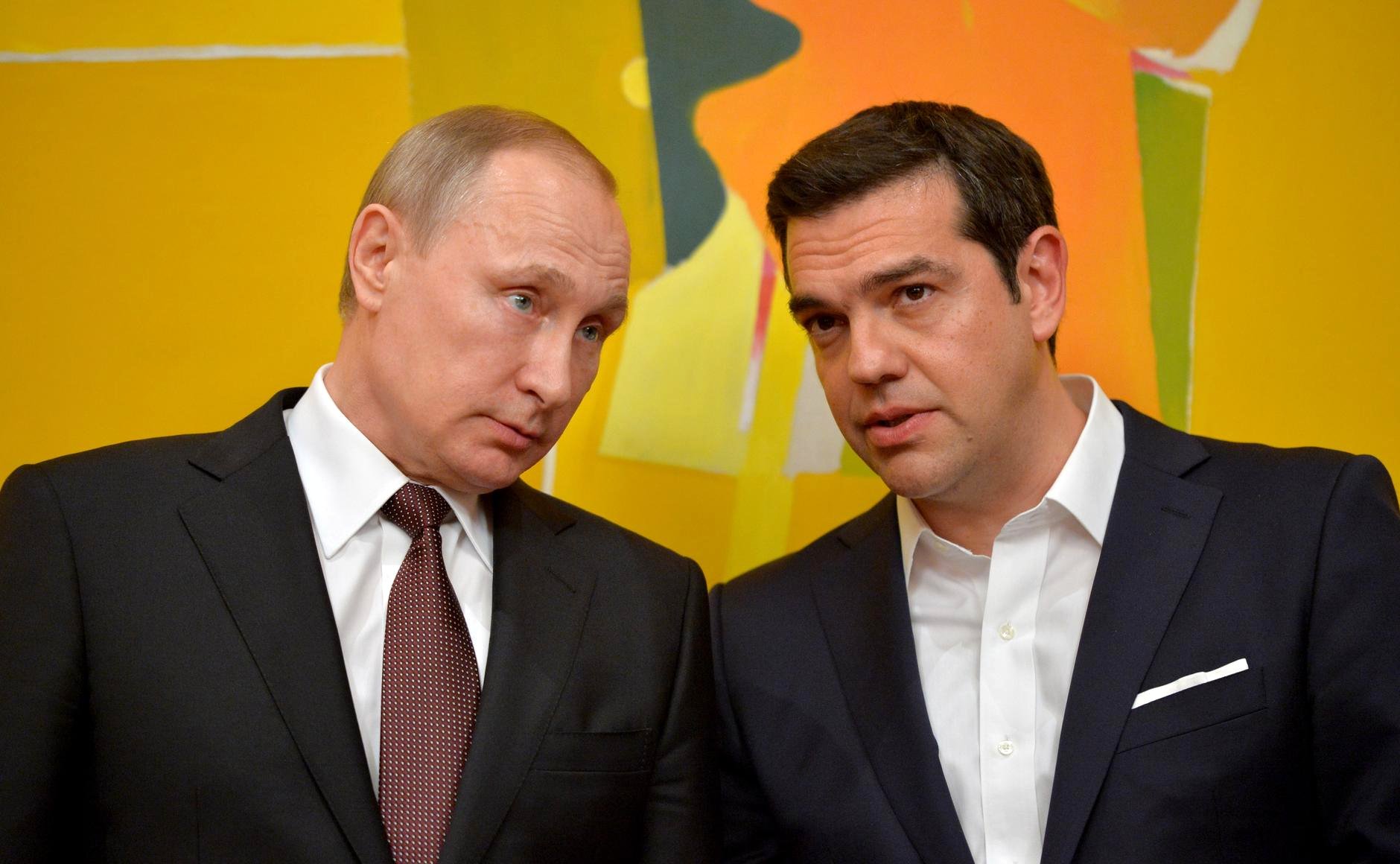 Athens, May 31, 2016/Independent Balkan News Agency
By Spiros Sideris
Discontent in the German press for the visit
His warm thanks for the hospitality reserved for him during his visit to Athens and Mount Athos expressed yesterday in the afternoon in a telephone conversation with the Greek President Prokopis Pavlopoulos the President of the Russian Federation Vladimir Putin.
According to an announcement by the President of the Greek Republic, "the two Presidents took stock of the visit and confirmed the need to continue their contacts with a view to further deepen relations between the two countries".
The President of Russia also had a telephone conversation with Prime Minister Alexis Tsipras, during which V. Putin thanked the Prime Minister  for the warm hospitality he received during his visit to Athens and Mount Athos.
The visit of Vladimir Putin in Greece brought quite a reaction from the german Press. Analysts believe that the attitude of the Greek government and its intention to cooperate with the Russian side is opposed to the EU position towards Russia.
The Sunday edition of the Neue Zürcher Zeitung reports that, "Athens seems to want to be released from its lenders. The European countries and the IMF might force Athens to sell all its state-owned enterprises, but Greece decides whom to sell to. A. Tsipras would not object if the Russians undertook the port of Thessaloniki and the state railway".
The article entitled "Tsipras sugarcoats Putin" comes to the conclusion that Putin and Tsipras are a fitting political duo. "It seems that the powerful politician Putin and the light weight Tsipras, as the opposition in his country and lenders abroad sees him, have made a match".
The newspaper Kölner Stadt Anzeiger comments on this visit:
"Now the Greek Prime Minister recognized as false hopes that Russia will help Greece to get out of its debt by loans of billions. He now hopes the initiative of Russian in the work of Greek privatization, which he strongly opposed in the early 2015, when he took office. The Russian state companies have shown interest for the greek railways and the port of Thessaloniki. What's more, there were also discussions on joint energy and tourism projects".