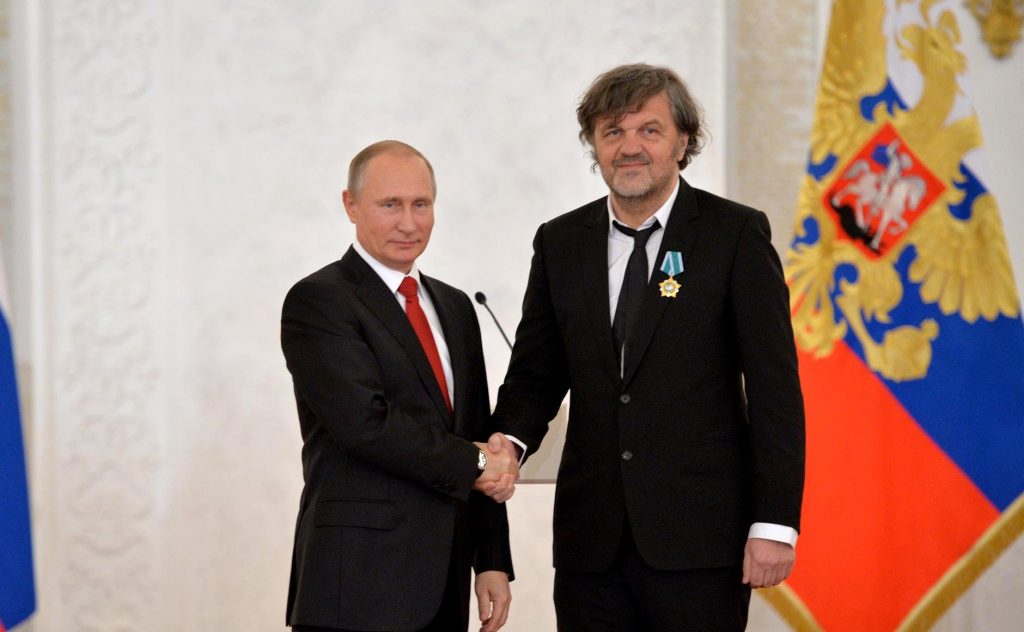 Russian president Vladimir Putin has awarded Serbian filmmaker Emir Kusturica with the Order of Friendship, for his "extraordinary contribution" to strengthening the friendship between Russians and Serbs and for promoting Russian language and culture.
"Respected Sir Putin, when we have met first time I did not spoke Russian language, second time I talked a little bit, but now I thank you for this award", Kusturica told Putin in Moscow.
Kusturica sad that he considers Order of Friendship to be big award, explaining that he "thinks and believes that the president of the Russian Federation is a man that brings balance in world politics".
Serbian director said that he would like to travel to Russia more often and make a film there. Kusturica said that he has many ideas and that he cannot decide which one to materialize at the moment. He added that he would like to produce one film in France.
The Order of Friendship is Russian state award established in 1994. The medal is made of silver with gold plate and laurel branches with green and red spots made of ruby, Sputnik news agency reported.
So far both Russian and foreign nationals have been decorated with this medal for their special contributions for promoting peace, friendship and cooperation among nations; for cultural rapprochement, as well as great performance in realizing mutual economic projects and attracting foreign resources into Russian economy, Sputnik stated.
On Friday Russian has marked two holidays, including National unity day./IBNA