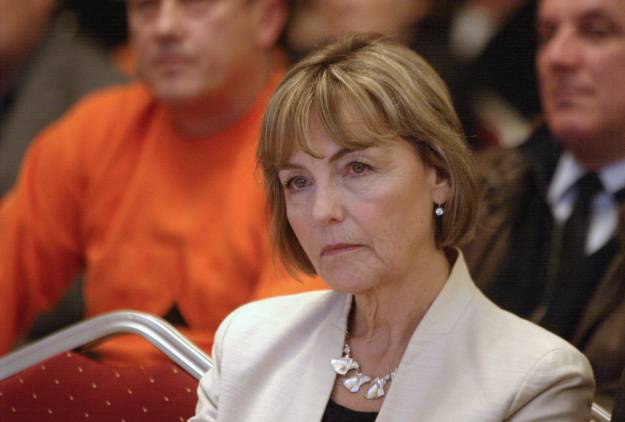 Zagreb, January 19, 2015/ Independent Balkan News Agency
By Marija Avramovic
"Gradual mitigation of the sanctions against Russia should be linked to the Minsk arrangement on the conflict desistance in Ukraine", Croatian Minister of Foreign and European Affairs Vesna Pusic said on the eve of the meeting of member countries' Foreign ministers, where the main topics will be the relations   between EU and Russia as well as the fight against terrorism.
"At the hearing on Russia two basic positions will crystallise: one that is more likely to immediately find ways to talk with Russia and that it may go towards alleviating some sanctions and the other which  considers that it's probably too early to even talk, let alone alleviate any sanctions", Pusic pointed out today.
She explained that these were the extremes of the two views, adding that the sanctions had little effect on Russia, but not on calming the situation in Ukraine.
EU High Representative for Foreign and Security Policy Federica Mogherini expressed his concern on the relapse of violence in eastern Ukraine and added that the lifting of sanctions against Russia is not on  today's agenda.
Speaking about the fight against terrorism, Minister Pusic said that Europe showed unity and readiness for joint strategy and cooperation and that the agreement on cooperation of defence and security institutions should be expected.
High Representative Mogherini announced that they would intensively talk to the Arab League on the fight against terrorism, stressing that terrorism is not a matter of the relationship of Europe and Islam, but that it affects all Muslims in the world.
The cooperation of intelligence services in the fight against trafficking weapons and the creation of a common register of air passengers have become a priority for the EU after the terrorist attacks in Paris  when 17 people were killed and after extensive anti-terrorist action in Belgium, which prevented a large-scale attack.
Today's meeting is the first of many in a series dedicated to this issue and at the end of January in Riga the Interior ministers of the Member States will discuss it as well