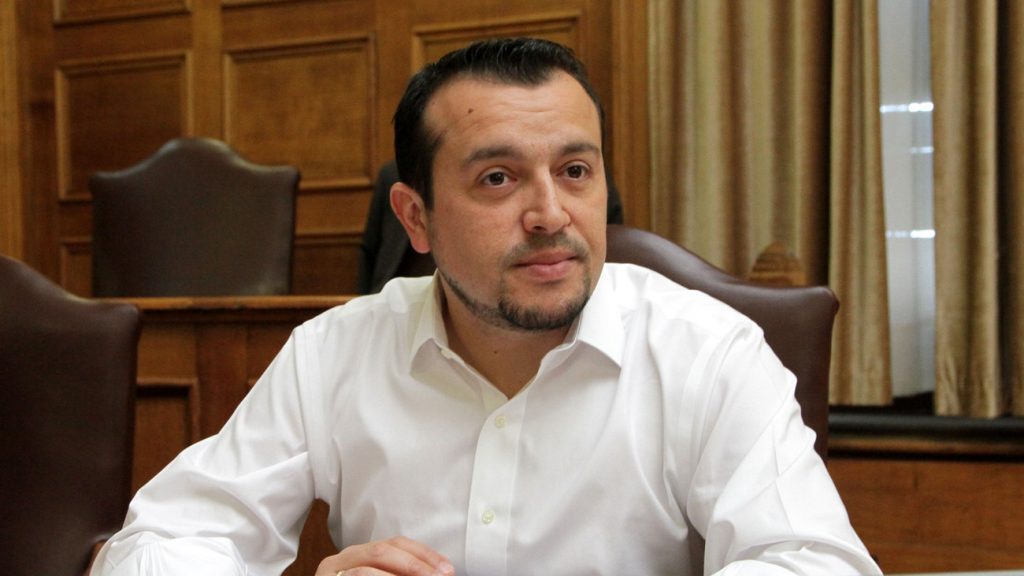 The Greek government has no specific strategy to oust the International Monetary Fund (IMF) from the country's bailout program, or to see it remain one of its international creditors, a senior government official says.
Minister of Digital Policy, Nikos Pappas, said during an interview on Greek television that it was the IMF that raises such issues, not Athens.
Pappas pointed out that the review of the Greek bailout program is being carried out amid a political dispute between Athens and "the conservative centers of Europe" while the program appears to be well on track.
The minister launched a thinly veiled attack on German Finance Minister Wolfgang Schaeuble, who is considered by the Greek coalition government to be a proponent of "Grexit". Pappas also attacked main opposition New Democracy party, accusing it of being hypocritical.
"New Democracy should answer if it will do what Schaeuble says and even more" Pappas said, in a direct reference to the tough demands creditors are reportedly putting on the table in order to conclude the ongoing review.
"The 4 percent primary surplus [targets] that New Democracy had signed are in complete contradiction with what it says now" on the need to lower the targets, he added. Pappas said the stance of the conservative main opposition party is undermining the government's efforts.
The comments made by Pappas follow confirmation on behalf of New Democracy that its leader, Kyriacos Mitsotakis, will meet with German Chancellor Angela Merkel in Berlin mid-February.
Mitsotakis – who is polling higher than Prime Minister Tsipras in latest surveys – is considered by some to be Prime Minister in-waiting and his arranging of talks in Europe are seen as a profile-building exercise. Mitsotakis also plans to meet with French President Francois Hollande and presidential candidate Francois Fillon.
The Digital Policy Minister rejected claims by New Democracy that the Syriza-ANEL coalition is about to succumb to pressure from creditors for even tougher austerity measures in coming years, stressing that the Greek government is not isolated and has strong alliances in Europe, having made important steps in economic and political diplomacy.
A Euro Working Group on Thursday will take stock of progress made so far in technical talks as part of the Greek bailout review. It is also hoped that the meeting will provide some indication as to when creditors will return to Athens for direct talks with the Greek side.
EU and IMF officials continue to disagree on the fiscal outlook for Greece beyond the end of the current program in 2018./ΙΒΝΑ