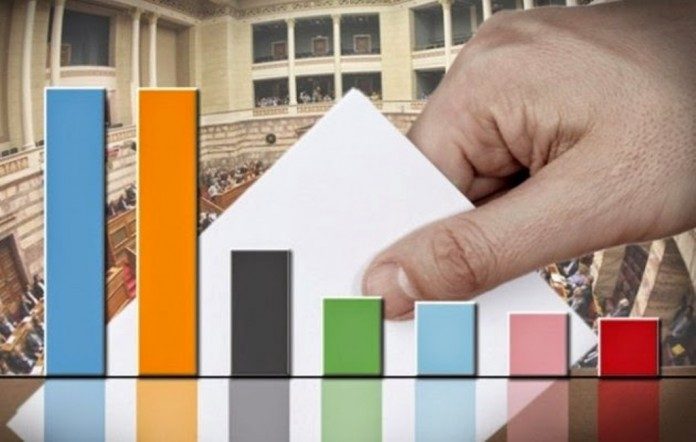 An opinion poll by Pulse published by SKAI television put ruling New Democracy in a 13.5 point lead over main opposition SYRIZA.
More specifically, the center-right New Democracy party took 38.5 percent of the poll, down one percentage point from the previous survey, while SYRIZA took 25 percent, also a point down from the last Pulse poll.
The Movement for Change came in third on 6 percent, followed by the Communist Party on 5 percent, the DiEM25 party on 4 percent and the Greek Solution party on 3.5 percent.
Kyriacos Mitsotakis was seen by 45 percent of respondents as better suited for the role of Prime Minister than Alexis Tsipras, who was preferred by 26 percent. Both leaders fared one percentage point higher than the previous poll last September. A total of 24 percent said none of the two was suited for the prime ministerial post.
Asked in which policy area the Mitsotakis government was doing better in its first one hundred days in office, a total of 30 percent told Pulse the government is doing well in the tax policy area, with 10 percent picking security, 8 percent selecting investment and just 1 percent choosing migration. Most notably, 20 percent of respondents believe the government is not performing well in any policy area.
Moreover, 61 percent of those surveyed thought the country was moving in the right direction (20 percent said "right" and 41 percent said "probably right"), with 31 percent believing it is moving in the wrong direction.
Asked to reflect on their personal financial situation, 35 percent said it was "difficult", 46 percent said "average" and 14 percent said it was "comfortable"./ibna