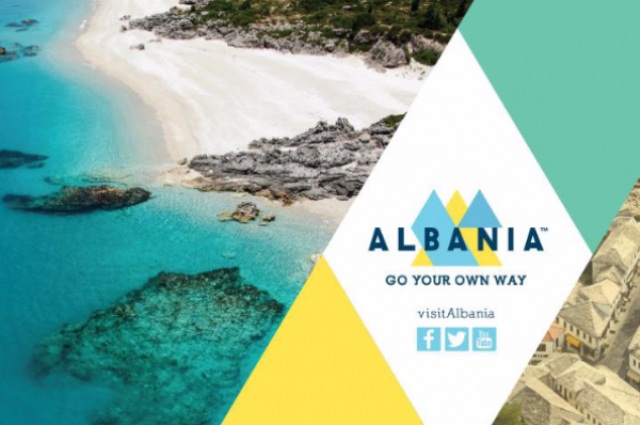 An advertising spot has been broadcasted in the recent days in some of the most known international TV stations promoting tourism in Albania.
Ministry of Economy and National Agency for Tourism says that the promotonal spot "Albania go your own way" is being broadcasted on BBC, Euronews and Travel Channel.
Officially, it has not been said how much this promotional campaign has cost.
But another concern about experts is the effectiveness of this spot.
The National Agency of Tourism spot shows the natural and tourist attractions of our country such as coastline, culture, history, adventure tourism, culinary and many other aspects.
The spot mostly promotes seaside tourism.
But is this a suitable time to do this and will foreign tourists be stimulated to come to Albania?
International practice is clear: To attract tourists there must be low costs of transport, good and cheap accommodation, professional infrastructure, professional service in tourist areas, etc.
In Europe, USA and other countries, in the first months of the year, especially January and February, there are many cheap tickets to fly in different countries of Europe and other continents. Sometimes they are much cheaper than at the end of the year and up to 9 euros one way from one country to another.
Hotels are also cheap in these two months, reaching a price of up to 10 euros a night in big European and US cities.
All of this motivates tourists to exploit these possibilities that are only offered in the first months of the year.
In Albania, this situation is completely different:
Flight tickets do not mark any drops. What's more, they continue to be the most expensive ones in Europe, attracting tourists to Albania less and less.
To buy a two way ticket from one Italian city to Tirana, one must spend no less than 130 euros or at least five times more than from Rome to Barcelona.
Although service in hotels leaves too much to desire in most of them, no price cuts are offered. In Tirana, the price of a hotel room starts from 95 euros a night and in the best hotels, up to 230 euros a night, including breakfast only.
As for infrastructure, it leaves much more to desire. In terms of mountain tourism, no platform compares to Albania's neighboring countries. Accommodation services are mainly family oriented. The roads to reach tourist locations are still far from European standards.
In spite of this, the government is trying to attract that part of tourists that like adventure.
But not only this. Authorities are also trying to attract tourists that plan holidays in advance. "At this time of the year, when people sit in front of their TV, when they talk with their families about the year that they left behind and the plans for next year, they also plan their holidays for 2017. It is time when travel operators or travel portals issue their recommendations as to where tourists should spend their holidays in 2017. Albania has often been suggested at the top of these rankings", says ministry of Economy, explaining why it chose the end of the year holidays for this promotional campaign.